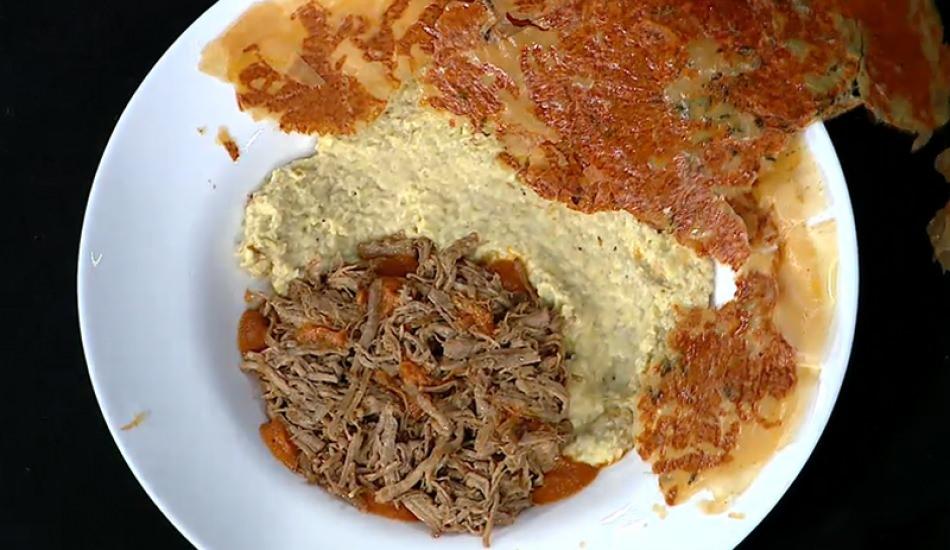 A different form of Hünkar Begendi, which dates back to the Ottoman palace cuisine from two centuries ago, began to be researched curiously after the Masterchef competition. In MasterChef Turkey, Somer chef transforms this delicious Turkish classic dish into a different flavor with its unique touches, and the easiest recipe for Efendy Begendi is in our article.
MasterChef Turkey, where the excitement continues unabated, continues to be watched with great excitement. The meals made in the program are almost at the top of Google's most searched list. Somer chef, who was admired for his unique attitude in the MasterChef competition, presented a different form of the Turkish classic Hünkar Begendi to the contestants as "Efendy Liked". We have compiled the Efendy Begendi recipe, which is a practical dish although it has a lot of production, with its preparation and ingredients in our news.
EFENDY LIKES RECIPE:
INGREDIENTS
1 kg Beef shank boneless meat
1 tablespoon Tomato paste
1 tablespoon Pepper paste
1 carrot
3 cloves of Garlic
2 onions
1 piece of Celery stalk
20 pieces Cherry tomatoes
3 Eggplants
1 tablespoon Butter
1 Lemon
A bowl of Ice
1 teaspoon Cream
1 teaspoon Quark
A pinch of Nutmeg
70 gr President cheddar cheese
Salt
White pepper
2 Baklava phyllo
2 sprigs Fresh thyme
70 gr President cheddar cheese
1 tablespoon Butter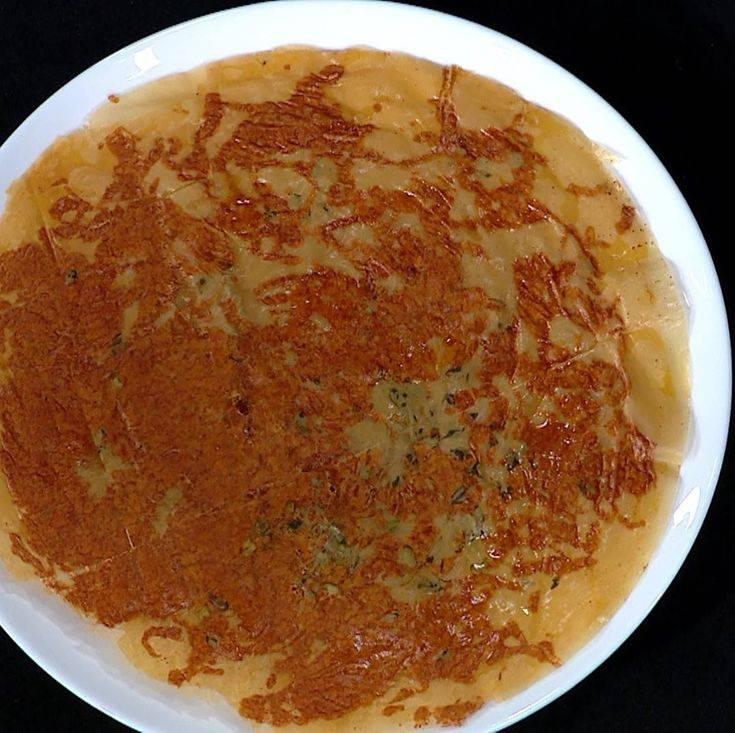 PREPARATION
Boil the meat with all other ingredients except tomatoes. Drain and shred the boiled meat and set aside. Set aside the meat juices.
Fry the tomatoes in a separate place, add the broth to the well-roasted tomatoes and bring them to a boil. Then strain your sauce and cook it on the stove until it gets a thick consistency.
Roast the eggplants. Put the roasted aubergines in a bowl with plenty of ice, where you squeezed lemon, carefully peel them so that there is no skin on them and put them in a strainer.
Finely chop the eggplants and start sautéing with butter, add a spoonful of quark. Then add the spices and cheddar cheese and turn off the stove, add the cream and prepare the one you like.
Using a dinner plate, cut two circles from the baklava dough. Spread butter on the back of one phyllo, turn it upside down, place grated cheddar cheese and fresh thyme and cover the other baklava phyllo on it.
Place your baklava dough on a tray with greaseproof paper. For the dough to dry evenly, place another tray on it and fry it in the oven at 200 degrees until it is crispy.
After heating the shredded meats with butter and spices, you can plate your meats and tomato sauce on the eggplant sauerkraut under your plate as you wish, then cover the last baklava crisp on your plate and serve.
Bon appetit…