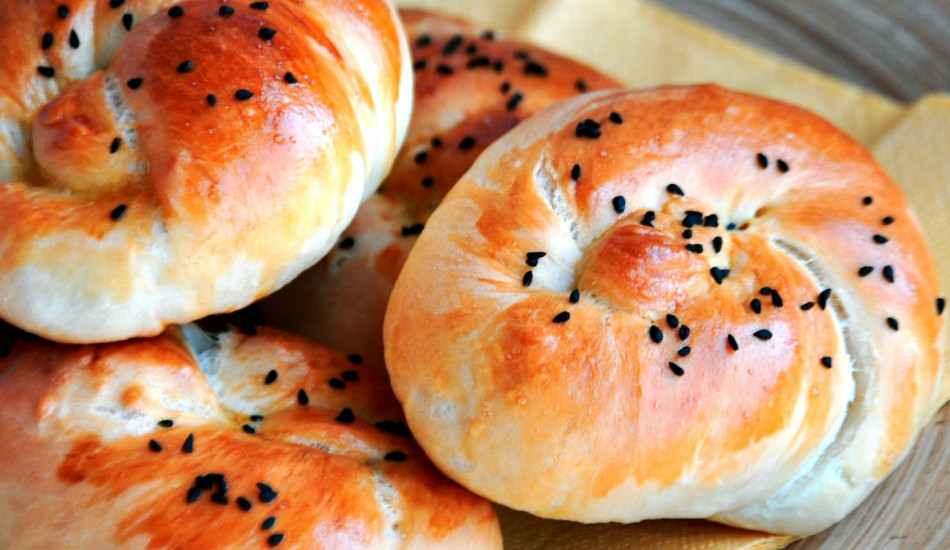 If you want it to melt in the mouth and be practical, this yeast pastry recipe is for you. You can try it for your guests or for breakfast at 5 o'clock tea with the fragrant smell that surrounds your kitchen. Here is our delicious yeast pastry recipe that goes well with everything…
If you've decided to make pastry, it means you've sacrificed your time. Because fermenting the dough takes both time and applying the recipe correctly. After your dough is fermented, the recipe becomes very easy. 100 grams of yeast dough, which is rich in sodium, potassium, iron and folic acid, is about 300 calories. Our delicious pastry recipe that you can consume with appetizing sweet or salty foods… If you want the top of your yeast pastries to have an even more fried red appearance, add a pinch of granulated sugar into the egg yolk you will apply on it.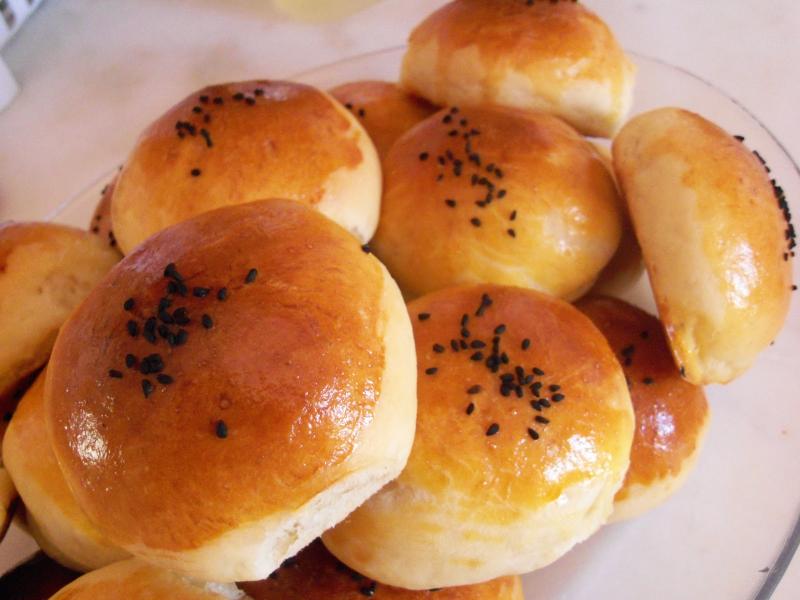 FRESH YEAST BREAD RECIPE:
INGREDIENTS
1 glass of warm milk
1 glass of warm water
1 tea glass of oil
1 egg
1 packet of fresh yeast
2 teaspoons of salt
1 teaspoon of sugar
Flour as much as it takes
For the top;
Egg Yolk
Sesame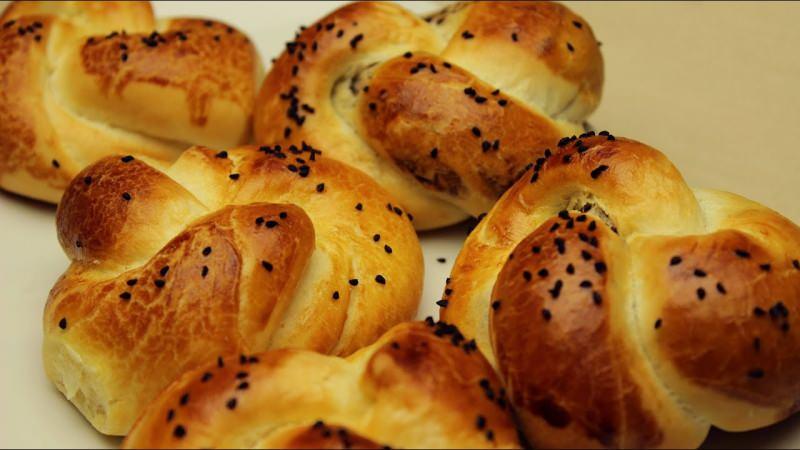 MAKING
Room Mix your yeast with warm milk and water in a deep bowl.
If you are going to do it on the counter, you can put a thick towel under your bowl. In order for the dough to leaven, it must be kept away from the cold.
Then add oil, eggs, salt and sugar.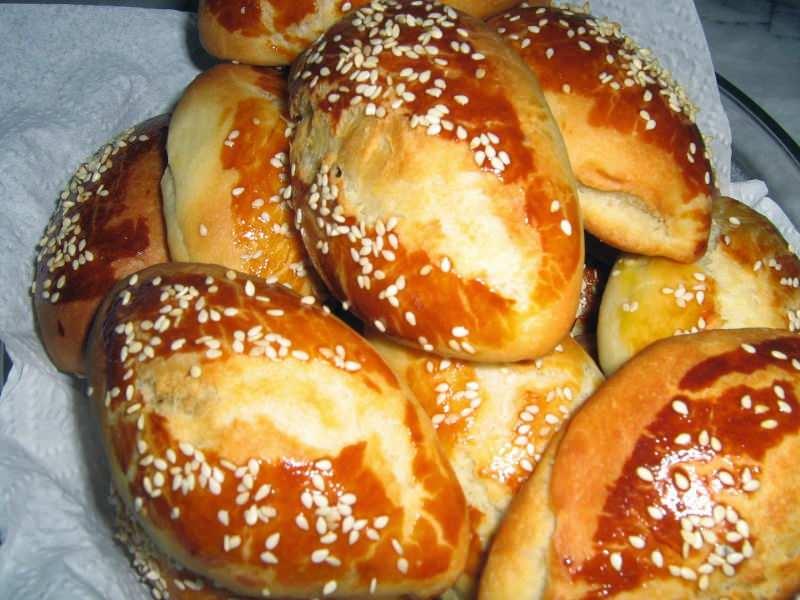 All ingredients must be at room temperature. Then slowly add flour and start kneading. We do not fill the flour all at once so that we do not miss the setting.
We will knead for about 20 minutes. We should get a softer dough than the earlobe.
We cover our dough with a damp cloth and let it wait at room temperature again. It should ferment for 1 hour. Your dough should look almost 2 times more than when you put it.
When the fermentation process is finished, place them on the baking tray on which you have greased paper in the form of equal circles.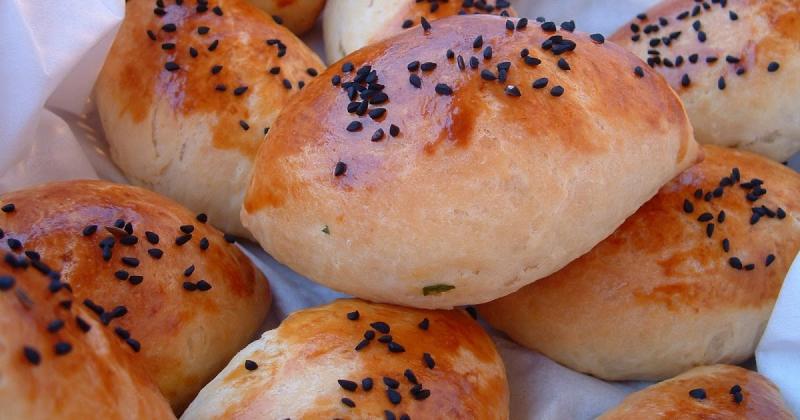 Allow it to ferment like this for 10 minutes after arranging. Then brush with egg yolk and sprinkle with sesame seeds.
Bake in the oven for 200 minutes until golden brown. Remove from oven and arrange on a deep plate. You can cover it with a blanket so that it can breathe.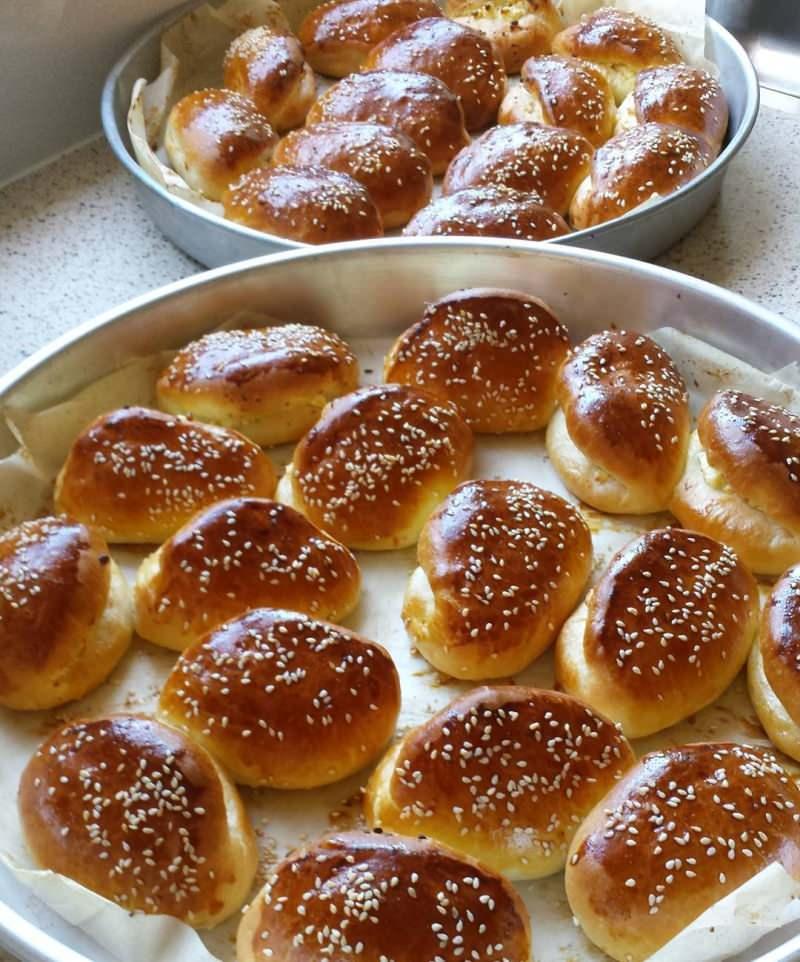 Just make sure it breathes, so it doesn't sweat. You can serve it by putting cheddar cheese and cucumber slices in the pastry you have prepared.
Bon appetit…