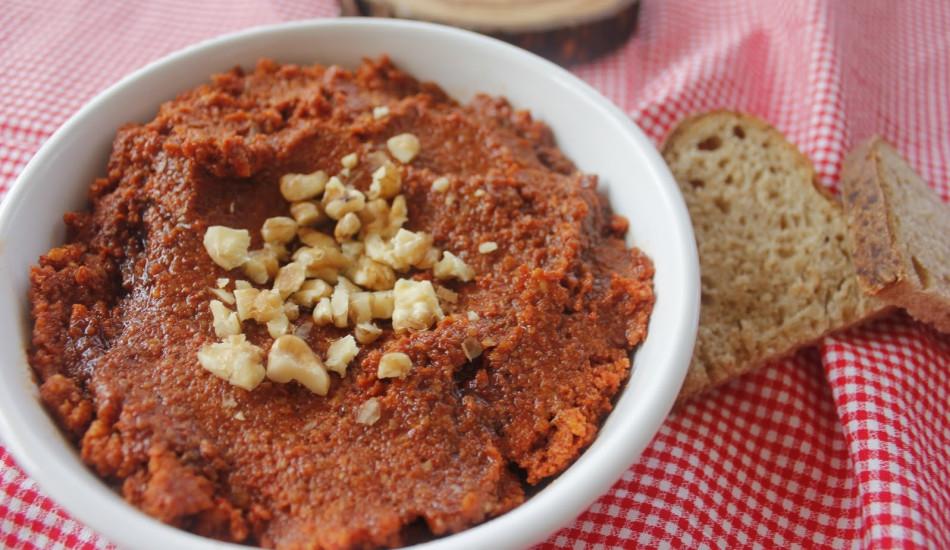 You will not be satisfied with the taste of acuka you can eat for breakfast. You can easily prepare acuka at home, which you want to be more delicious than the one sold in the markets. Prepared with ingredients such as tomato paste, walnuts, oil, and pepper paste, the acuka recipe adds color with various spices. If you want to make acuka at home, you should definitely try our easiest acuka recipe.
Acuka is a savory appetizer made from a mixture of pepper, walnut and various spices, which has two varieties as breakfast and edible. It is a wonderful flavor that will be consumed by those who love tomato and pepper paste. You can consume this recipe for your breakfast. Acuka, which is made in the Hatay and Gaziantep regions, also finds its place on the tables as a sauce. Acuka, which is unique to the Caucasian peoples whose homeland is Georgia, is also known as Muhammere or Adjika in other regions. Acuka, which is integrated with bread, turns into a very healthy food with the olive oil put into it. At the same time, it can be an alternative taste for those who cannot consume pasta without sauce. However, you can prepare acuka in minutes, not only for breakfast, but also to serve 5 tea to your guests. Well, how is acuka made? Here is the recipe for acuka and its ingredients: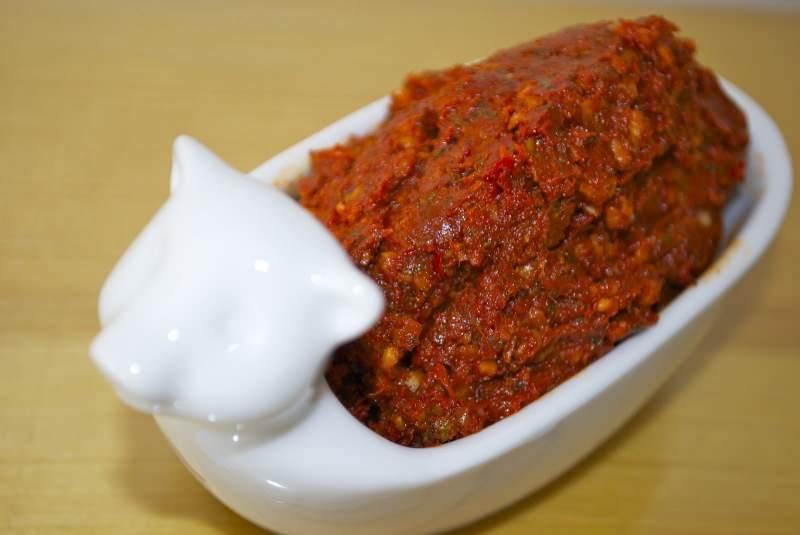 ACUKA RECIPE:
INGREDIENTS
3 tablespoons of pepper paste (spicy or non-spicy upon request)
4 cloves of garlic
5 tablespoons tomato paste
3 tablespoons finely ground dried bread crumbs
half a glass of finely ground walnuts
1 teaspoon of sesame seeds
1 teaspoon of thyme
1 teaspoon of paprika
half a teaspoon of cumin
4 tablespoons of olive oil
1 teaspoon of freshly ground black pepper
1 pinch of salt
1 teaspoon allspice (optional)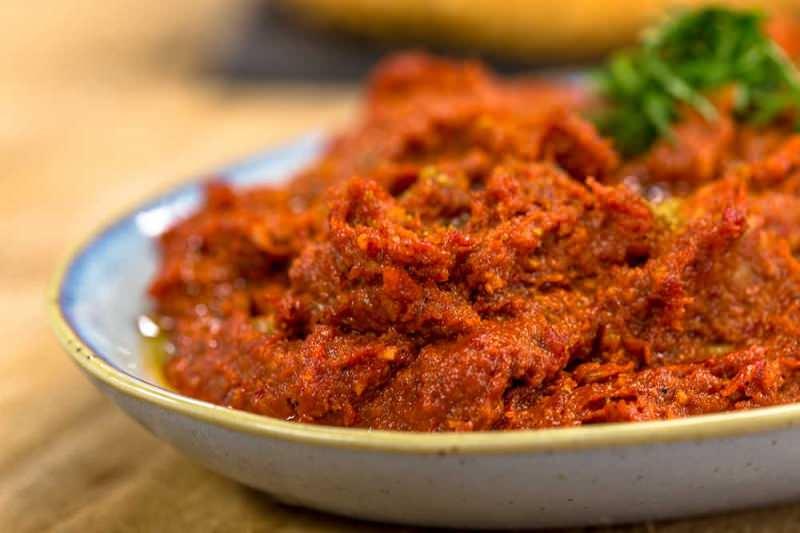 HOW TO WORK
Put olive oil in a pan and turn on the stove. After the olive oil heats up a little, add the grated garlic and mix. Then add 3 tablespoons of pepper paste and 5 tablespoons of tomato paste and put on low heat. Continue frying until the smell is gone.
After roasting, add walnuts on it. Keep mixing until combined.
Then start adding the spices. After adding all the spices, cook for 2 minutes on low heat, then turn off the heat and set aside to cool.
After cooling, add the stale milk and mix. Add olive oil last, fill it in a clean jar and cover it with an unused lid. Keep it in the refrigerator to keep it for a long time.
You can taste this delicacy by taking it on a plate for breakfast and spreading it on toasted bread slices.
Bon appetit…