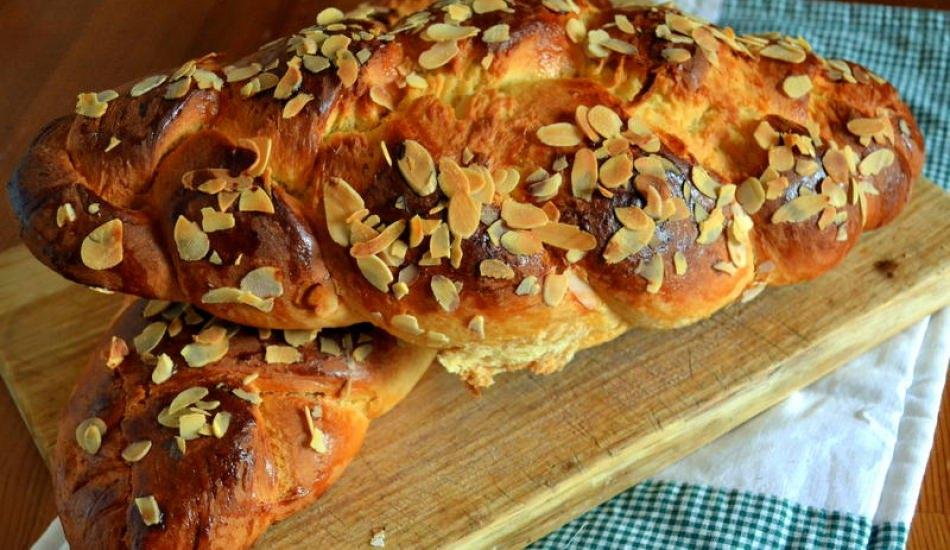 Easter bun, which looks like a braid and smells sweet in patisseries and bakeries with its sweet and salty flavor, is a delicious treat that you can make with tea at home. For those who want to cook Easter bun, one of the most popular pastries, at home, you should definitely take a look at the recipe we have prepared.
Easter bun is a common pastry in Ottoman-Turkish cuisine. This donut, which takes its name from the Easter egg, is the center of attention with its appearance as well as the taste it leaves on the palate. In Ottoman society, especially in Istanbul, it was customary for Christian families to bring this muffin to their neighbors. The most consumed type of Easter bun, which is made both sweet and savory, is the sweet one. We offer you a delicious recipe that you can make at home, Easter buns, which have a unique taste with dried nuts, and Easter buns, which turn into an indispensable taste when consumed together with tea.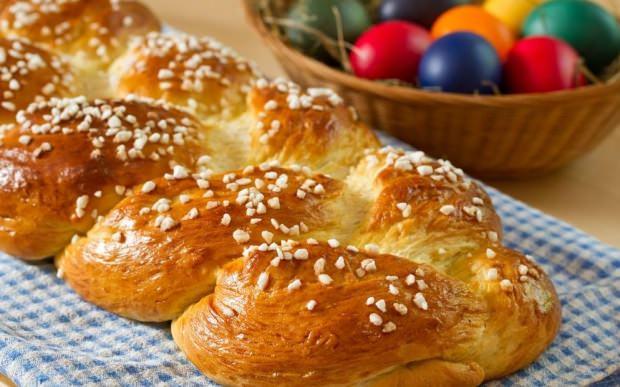 EASTER BREAD RECIPE:
INGREDIENTS
1 finger less lukewarm water from 1 glass of water
1 finger less lukewarm milk from 1 glass of water
Half a pack of fresh yeast
Half a tablespoon of granulated sugar (for fermentation)
1 tea glass flour (for fermentation)
1 finger missing from 1 glass of granulated sugar
half a tablespoon of mahaleb
2 small eggs
125 grams of butter
Flour as much as it takes (approximately 6.5 cups)
To ride on it;
1 egg yolk
1 pinch powdered sugar
some hazelnut or almond cracked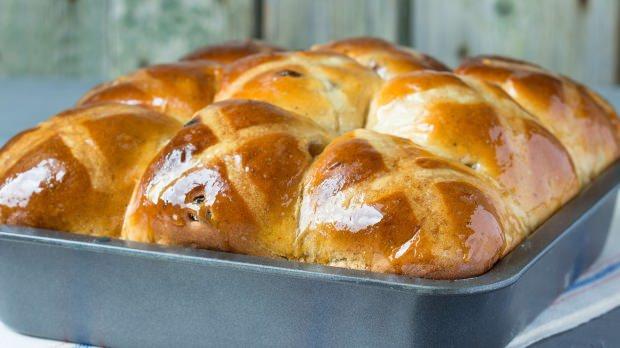 PREPARATION
First of all, start the recipe by letting the yeast dissolve. Leave the yeast with warm water and granulated sugar to ferment for 10 minutes.
Then add warm milk and 1 tea glass of flour into it and mix it lightly. Let it rise for 15-20 minutes.
Meanwhile, put easter eggs in a deep bowl and whisk well together with sugar.
Add the ready-made yeast into it and mix. Then, add the melted and warmed butter, mahlebi and flour, respectively, and mix.
Close the mouth of the dough, which has the consistency of an earlobe, and let it rest for 1 hour.
Make knitting shapes from the dough that has become ready and place them on a greased tray. After resting on the tray for 15 minutes, brush with egg yolk and sprinkle with hazelnuts.
You can bake at 180 degrees for 20 minutes and serve by slicing.
Bon appetit…