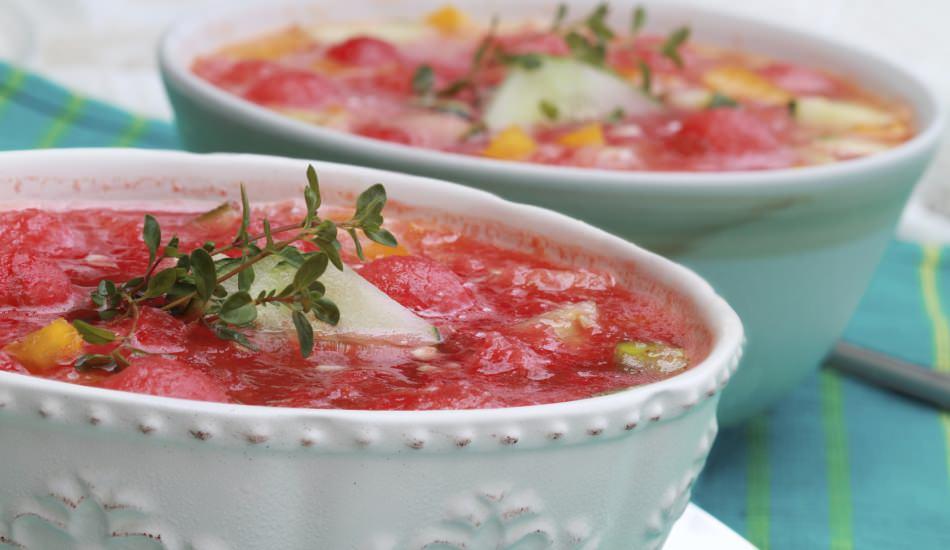 How about making a wonderful summer soup with watermelon, which is one of the most consumed and loved fruits of the summer season? You will be very surprised when you hear it for the first time, but once you taste it, you can find the practical and delicious recipe of watermelon soup in the details of our news.
Watermelon is the most powerful food in nature in terms of the amount of liquid it contains. Watermelon, which meets the body's liquid ratio, is among the most consumed fruits in summer. Watermelon, which has a cooling and relaxing effect because it is 92 percent water, can also take its place on the table in different ways, although it is consumed with cheese. For example, watermelon soup. Don't be surprised! We had the same reaction when we first heard about it. However, its taste is a flavor that will leave a mark on the palate. On hot days, you should definitely try the delicious watermelon soup that will make you feel cool and even offer it to your guests. So how to make watermelon soup? Let's find out together…
WATERMEON SOUP RECIPE:
INGREDIENTS
2 glasses of freshly squeezed watermelon juice
100 g of feta cheese
1 handful of fresh mint leaves
2 tablespoons of granulated sugar
1 tablespoon of lemon
1 teaspoon of black cumin
1 tablespoon of olive oil
2 slices of whole wheat bread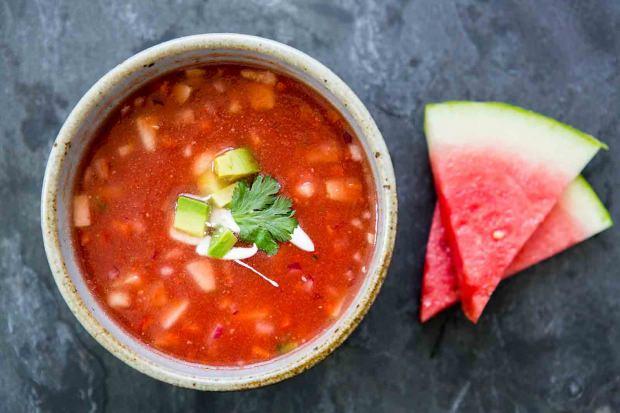 HOW TO
First of all, remove the seeds of the watermelon. clean it well. Then puree your watermelon using a hand blender.
Transfer the water and black cumin seeds into the puree of the watermelon. Then mix it and put it in the refrigerator to cool.
At this time, you can prepare the mint puree. Beat the mint and granulated sugar well in the air. Then add lemon juice and put this puree in the refrigerator.
You can serve by pouring mint puree on the watermelon mixture you have kept for 3 hours.
Bon appetit…