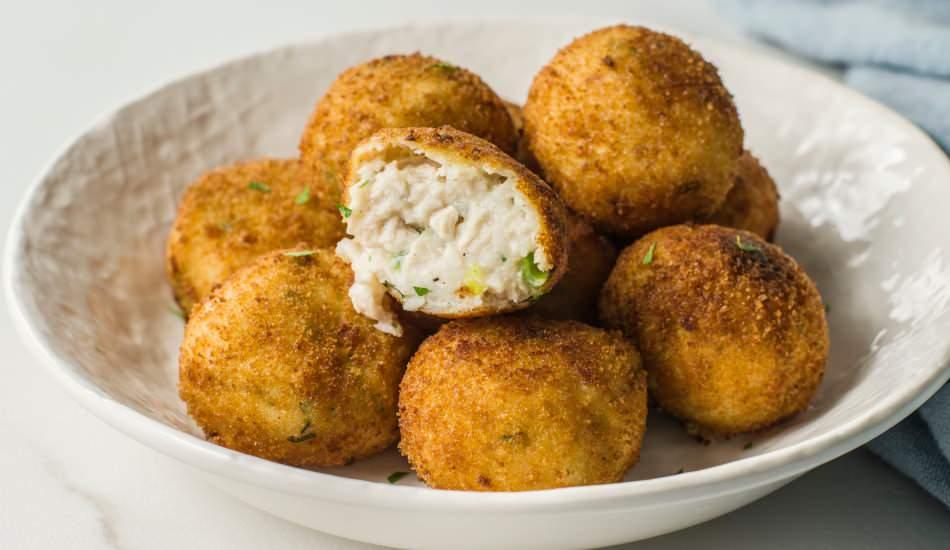 Potato croquettes, which are called the most wonderful form of potatoes, are among the favorite tastes of children. We share with you the tricks and easiest recipe of potato croquettes, which are both crispy and soft inside. What can be done so that the potato croquettes do not fall apart? You can click to learn.
Every form of potato is used in the kitchen. Snacks made from special potatoes adapt to any time of the day. Potato croquettes are also among these recipes. Make room on your tables with this delicious recipe that will be an alternative for those who are bored with french fries. Instead of buying the potato croquettes that everyone loves, you can make it yourself at home. If you want to prepare a light start for your guests, potato croquettes are for you. This recipe, which you can prepare by adding the fresh herbs and dried spices you desire, is quite healthy. It is very important that it is made by paying attention to the potato croquette tricks, which are very practical to make, enormous shapes and stylish presentation. Otherwise, it will scatter during cooking and cause it to turn into a bad image. So what are the key points? Let's prepare together…
POTATO CROKET RECIPE:
INGREDIENTS
4-5 boiled potatoes
2 egg yolks (we will use to find the white)
Black pepper (about 1 teaspoon)
Red chili pepper (optional)
Red Powdered Pepper
1 tea glass of grated cheddar cheese
60 grams of butter at room temperature
For icing;
Egg white
Flour
Breadcrumbs
For frying;
Oil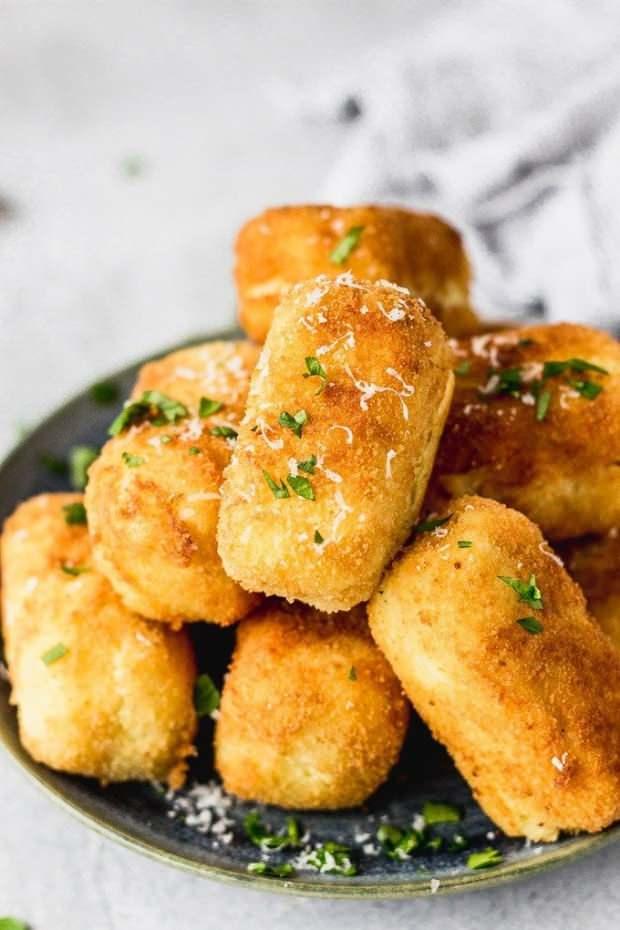 HOW TO
First of all, boil the potatoes well. Then mash with a fork and puree.
Add butter, spices and egg yolk to the mashed potatoes and mix well.
Finally, add the grated cheddar cheese and smooth it out.
Place the mashed potatoes in the juicer. Cover with baking paper so that it does not stick to the plate.
Squeeze the mashed potato into strips on it. After resting in the freezer for half an hour, cut into slices.
Dip each piece first in flour, then in egg white and finally in breadcrumbs and fry in hot oil. You can serve when it is warm.
Bon appetit…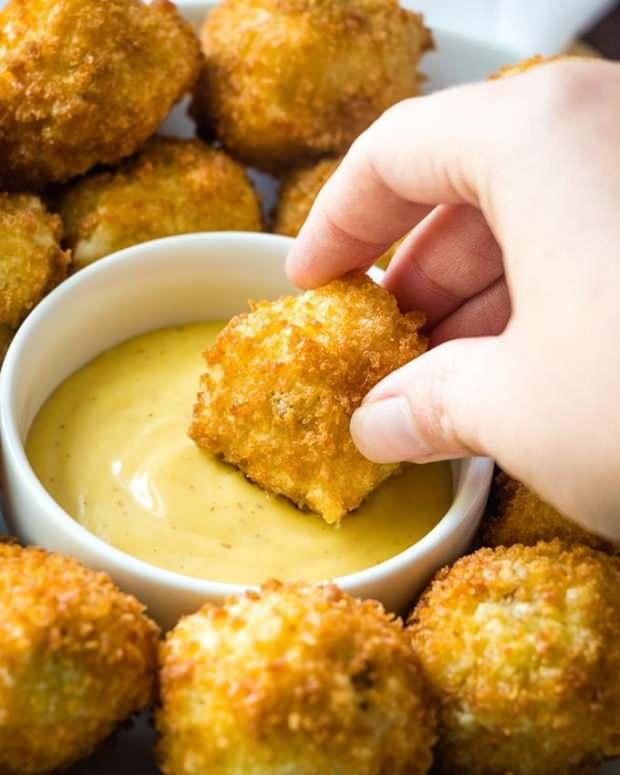 WHAT ARE THE TIPS OF MAKING POTATO CROKETS? ?
For those who want to make ready-made potato croquettes at home, it is important to get the right consistency. If you do not want to obtain a liquid puree, you should boil the potatoes with the skin on.
If you want to make your croquettes without keeping them in the freezer, you can add 2 tablespoons of cornstarch to your mortar.
POTATO CROKET CALORIES
1 Piece Potato Croquettes 130 .