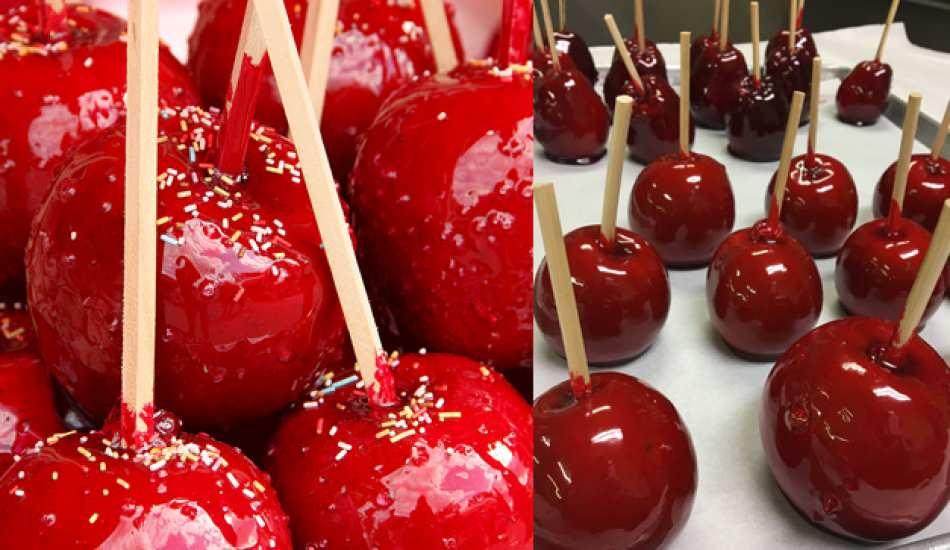 When we think of candy apple, we think of our childhood. It is no longer sold in most places. But you can make your own with a homemade candy apple recipe. Are you wondering how to make homemade candied apples? Simply…
Candy apple, a confectionery made by coating whole apples with sugar glass or caramel. It is a confectionery that is consumed abundantly, especially during the holidays, such as Halloween, which coincide with the periods close to the apple harvest. This snack, which we could easily find on street stalls in the past, is almost gone. You can have fun and remember your childhood by making this recipe with your children at home. Here is the snack apple candy recipe, which is among the memories of our childhood.
SUGAR APPLE RECIPE:
INGREDIENTS
6 apples
460 grams sugar
120 g corn syrup
200 ml water
1 teaspoon powdered red food coloring
Crumb sugar for garnish
HOW TO WORK
1. Step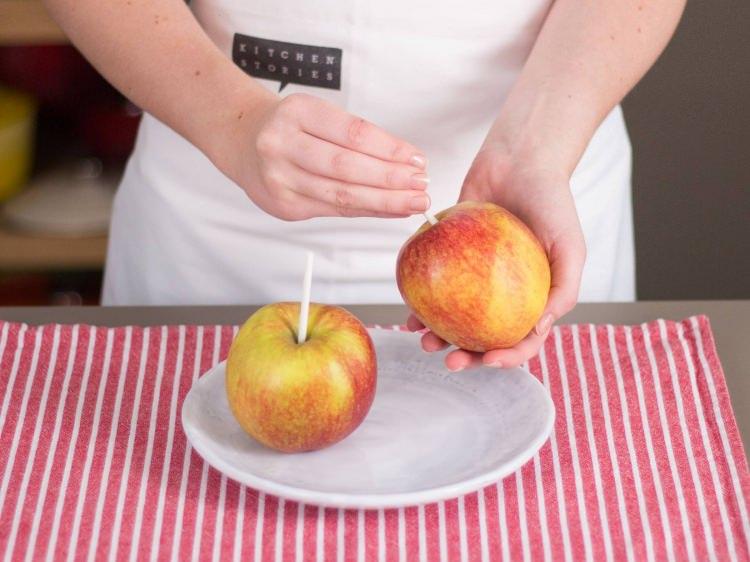 Dip a thick litter on the stem of the apples and put them in the refrigerator and leave for about 1 hour.
2. Stage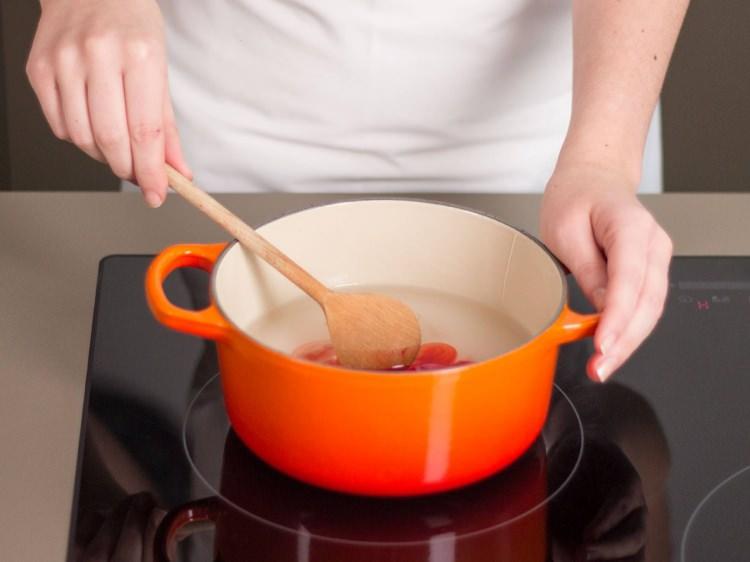 Combine sugar, corn syrup and water in a small saucepan and boil for 8-10 minutes.
3. Step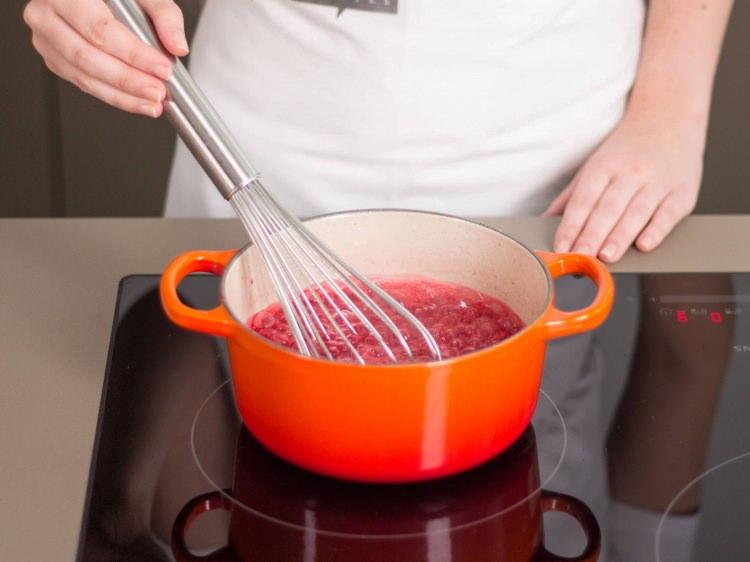 When my syrup starts to boil, add food coloring.
4. Step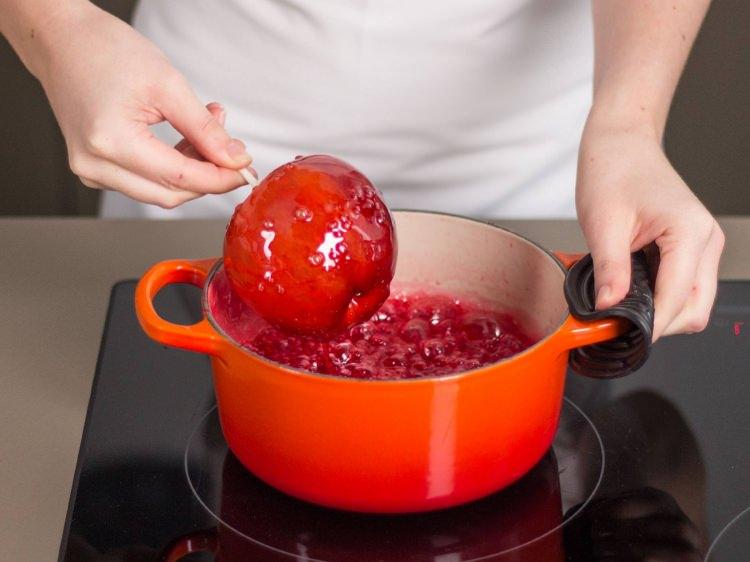 Soak apples in syrup and set aside.
5. Step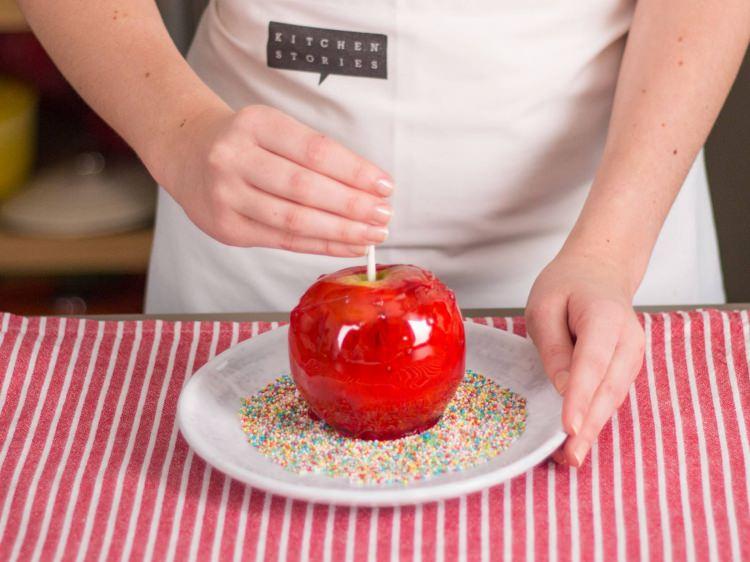 Put the colored sugar crumbs on a plate. Dip a little bit of sugar on the bottom of the apples that you dipped in the syrup and wait for it to cool on one side and then serve.
Bon appetit…