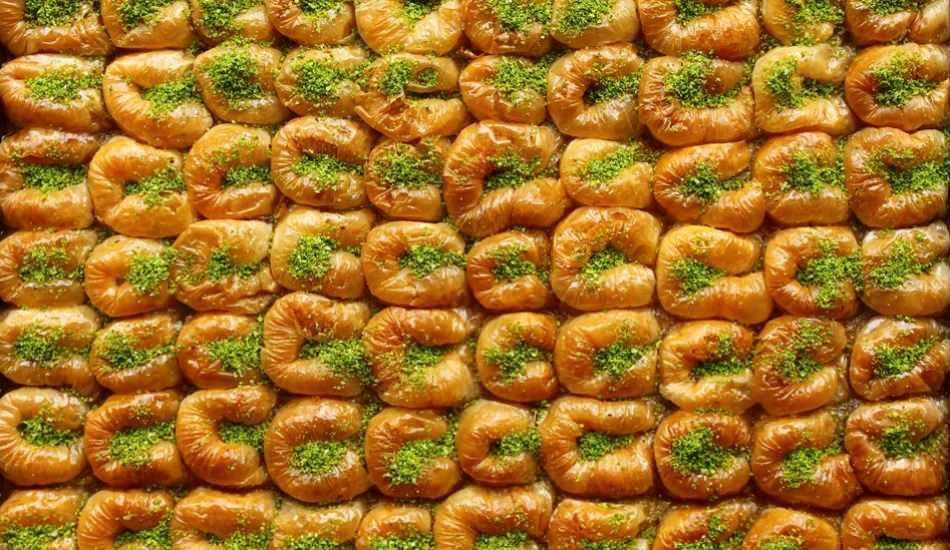 Would you like to cheer up your table by making an easy and delicious baklava? Bird's eye baklava, one of the most well-known and classic tastes of sorbet desserts, requires a little ingenuity. The making of the bird's eye baklava, which is stylish in its presentation, is in our today's article.
Bird's eye baklava, one of the favorites of those who love sherbet desserts, thinly rolled out dough like phyllo dough are shrunk and arranged on the tray. After cooking, it is brought together with sherbet and pistachios. It is a little difficult to find words to describe the resulting flavor. Bird's eye baklava, which is a crispy dessert with an empty middle part and shirred edges, can usually be decorated with walnuts, hazelnuts or pistachios, and the preparation of this dessert takes about forty minutes. It also does not bother us like other baklavas. So, how to make bird's eye baklava? What are the tricks of the bird's eye baklava?
BIRD'S EYE BAKLAVA RECIPE:
INGREDIENTS
2 waters glass of flour
Half a teaspoon of baking powder
A pinch of salt
1 egg
1/4 glass of oil
1/4 glass of yogurt
1/4 glass of water
For the top;
50 g melted butter
Half a glass of oil
To roll out the dough;
Starch
For Sherbet;
2 glasses of water
2 glasses of granulated sugar
1 teaspoon of lemon juice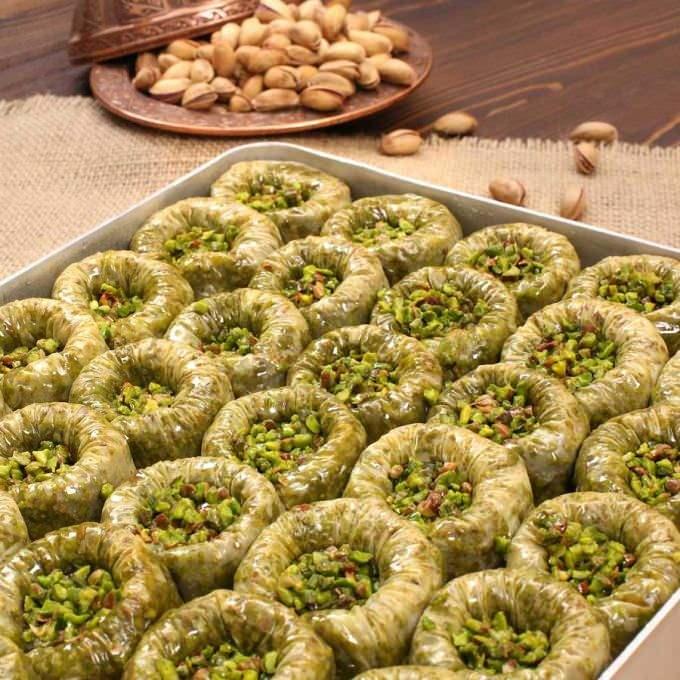 PREPARATION
Knead a soft dough with the dough ingredients, add a little more flour if necessary.
Divide the dough into 9 equal parts. Roll it up and cover it with a damp cloth. Rest for 30 minutes.
Put the sherbet ingredients in a saucepan and boil for 5 minutes, then set aside to cool.
Starch each meringue and open it as thinly as you can and divide it into 4 equal parts. Starting from the end of each piece, wrap it in the rolling pin and pull it out of the rolling pin by shrinking it.
Bring the two ends together and round them and place them on a greased tray. Mix the butter with the oil and pour it over the baklavas.
Bake in a preheated 180 degree oven until golden brown. Drizzle the warm syrup over the baklavas that come out of the oven.
Bon appetit…