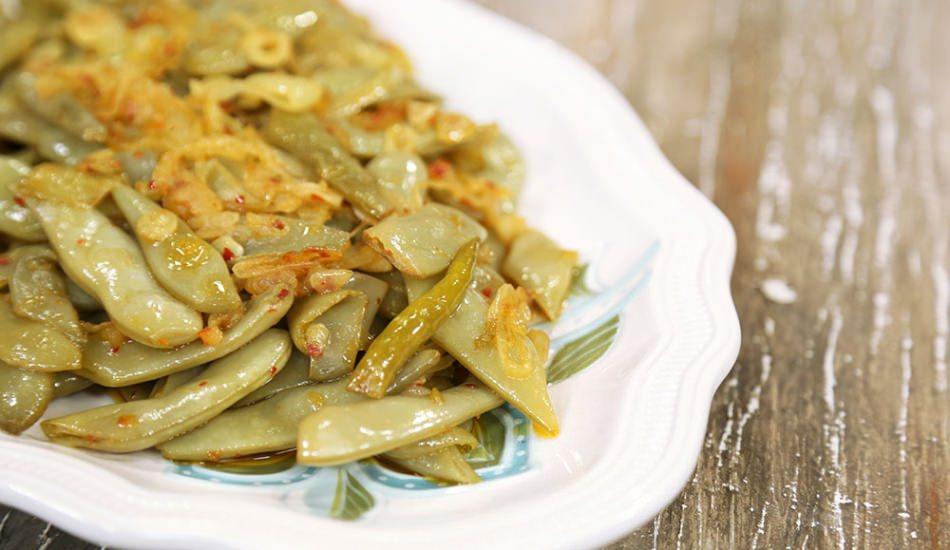 Would you like to make fried beans, one of the most popular flavors of the Black Sea cuisine, at home? This recipe, which is the result of roasting beans and onions, that you can enjoy both at tea times and at dinner, will be indispensable.
We offer you the recipe of the bean stir-fry, which is made from pickled beans or by combining normal beans with beautifully roasted onions. Generally made in Rize and Ordu in the Black Sea Region, bean stir-fry is made over wood fire or on the stove. This dish is easy to prepare and cooked in a short time; It is consumed with corn bread, cucumber, ayran or tea, especially after tea collection. Today, it is put on the table as a type of salad in many restaurants and homes that make local dishes. You can try our recipe to bring this flavor from the Black Sea cuisine to your tables.
RECIPE OF PAN BEANS:
INGREDIENTS
1 kilo of sunflower female beans
5 onions
10 cloves of garlic
4 hot peppers
Salt
Hot red pepper
2 cubes of sugar
Olive oil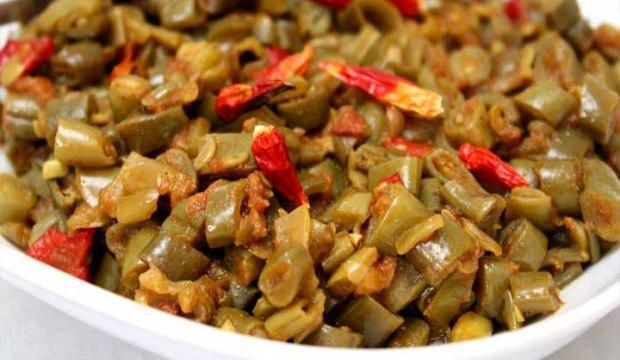 PREPARATION
After cleaning the beans, boil them in water in a pot.
Take the beans in the pot and drain them without boiling them completely, ensuring that they remain a little alive.
We put the olive oil in the pot and fry the onions and garlic by finely chopping them. We continue to fry by adding hot pepper to the mixture.
Finally, we put the beans we boiled in the pot and fry them.
We continue this process until the beans are completely roasted.
Let's take the well-roasted beans on a serving plate, add red pepper and serve.
Bon appetit…