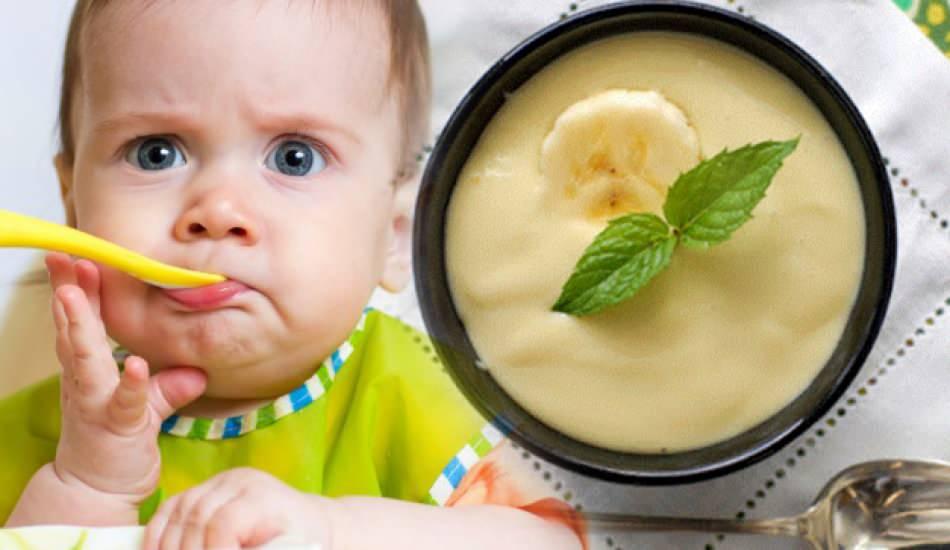 We have compiled the most delicious and nutritious banana baby pudding recipes suitable for your baby's palate from the supplementary food period. How to make the most healthy and satisfying banana pudding? How much bananas are given to babies? What are the symptoms of banana allergy in babies? How to detect banana allergy in babies? How to make baby banana pudding? Is banana good for diarrhea in babies? Baby pudding with semolina and banana:
In the period when complementary foods are started after the first six months, it is important for the baby to eat nutritious foods suitable for his palate, in terms of liking different foods. In the supplementary food period, where complementary foods for breast milk are included, recipes such as puree and pudding are recommended in the first months, while solid foods can be preferred to improve chewing skills later on. Banana, which appeals to our taste by leaving a sour taste on the palate, is one of the most frequently used fruits in complementary food recipes. After making sure that fruits such as peaches, bananas and strawberries do not cause allergies in babies, you can use these healthy and nutritious foods in your meals. Banana, which is one of the first foods that can be given to the baby in the transition to supplementary food, is nutritious as well as beneficial for health. If you are thinking about how and which recipe you will introduce to your baby the banana, which can take its place in the supplementary food nutrition table after the 6th month, the answer is in our news! You can provide your baby with banana consumption with healthy and satisfying supplementary food recipes. We tried to get information for you about what you should pay attention to when giving bananas to babies. So how much and how should bananas be given to babies? How to make baby banana pudding?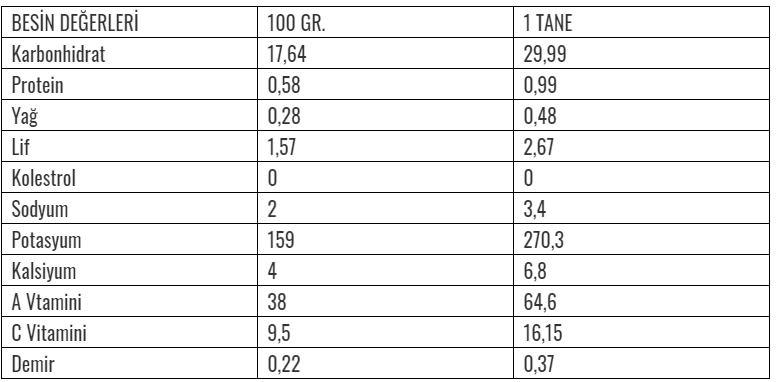 IN WHAT MONTHS ARE BANANAS GIVEN TO BABIES?
Unless the doctor says otherwise, bananas can be given at the earliest in the 4th month during the transition to solid food, but it is more suitable for consumption after the 6th month. Banana, one of the most basic supplementary foods; It should have acquired a certain color and reached a consistency. Since the slightly mottled banana will gain softness, such bananas can be preferred for babies.
HOW TO GIVE BANANA TO BABIES? BANANA CONSUMPTION DURING SUPPLEMENTARY FOOD PERIOD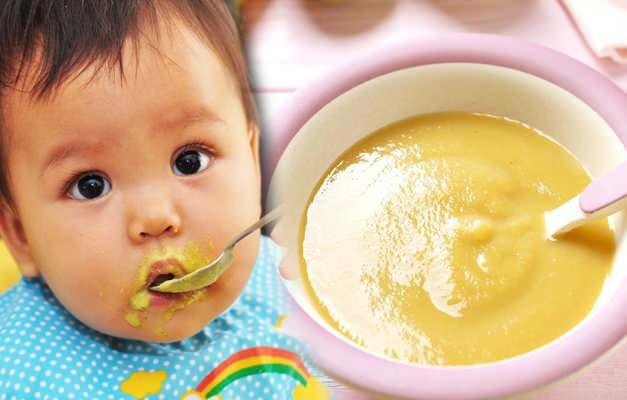 Banana is one of the most filling and satisfying foods that babies adore during the food period. When bananas are consumed in addition to beneficial but unloved foods, other beneficial nutrients can be easily taken into the body. For example, bananas can act as a natural sweetener in custards made without sugar. The savior of babies who don't like avocados is like avocado with banana…
While it can be given as a puree banana for 6-12 month old babies, it is ideal to consume it carefully and in the right amount. Because bananas, which are eaten in large quantities, can unfortunately cause problems such as constipation. Banana consumption measure is maximum 1 or 2 times a week. Half a banana will be enough for 6-8 month old babies, and 1 banana can be given for older babies.
DOES BANANA ALLERGY IN BABIES? BANANA ALLERGY
Banana allergy, which is not as common as strawberry allergy but occurs from time to time in babies, often does not improve when they reach a certain age, as does cow's milk allergy. . According to studies, 1 in 10 people suffer from a banana allergy. Banana allergy symptoms in babies are; skin itching, difficulty breathing, digestive problems and swelling of the lips are signs.
WHAT STOPS DIARROLOGY IN BABIES? IS BANANA GOOD FOR BABIES WITH DIALSE?
Diarrhea, which is seen in adulthood and childhood, often makes it very bad, but it can also be seen in infancy. One of the solutions sought for the baby with diarrhea is banana. Do not consume fibrous vegetables until diarrhea stops, because these foods accelerate the diarrhea process by working the intestines. Consumption of bananas as a fruit can be preventive for diarrhea in infants.
HOW TO MAKE A BALANAN BABY CUDA? BANANA BABY PUDDING RECIPE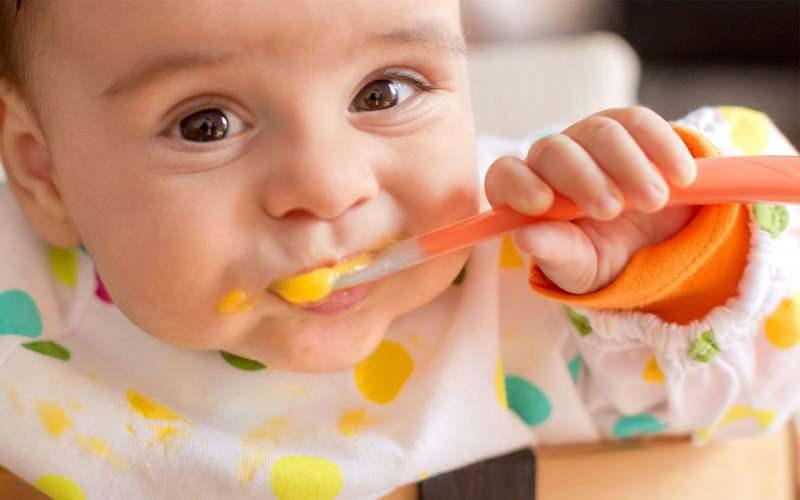 INGREDIENTS:
Half a banana
1 glass of water
1 tablespoon of rice flour
Molasses
HOW TO:
Rice after boiling water well Add the flour and get a pudding consistency. Open the banana, which you will mash well in the container, with a little water. Add the mashed bananas to the pudding and mix well. Add a little molasses and serve…
BABY FOOD RECIPE WITH semolina and banana! MAKING BANANA CUTTER WITH semolina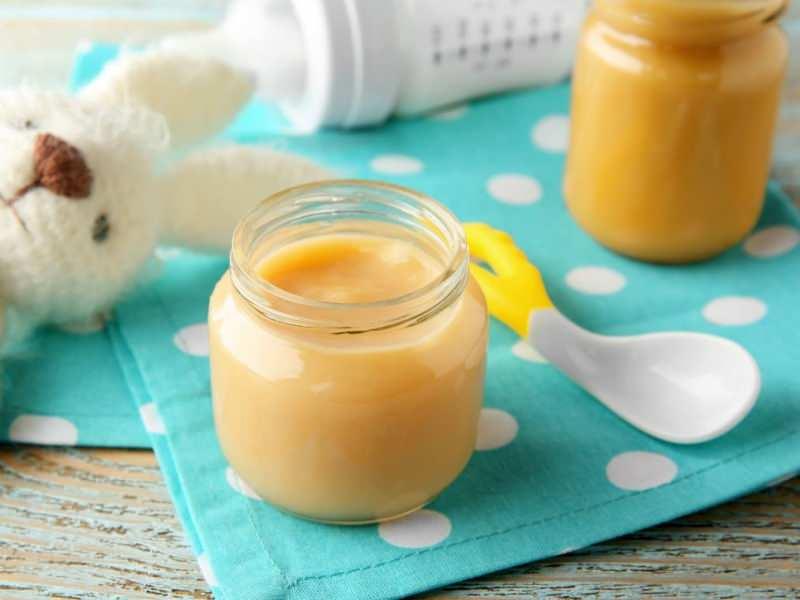 INGREDIENTS:
1 tablespoon of semolina
1 glass of milk (continuation milk)
Half an apple
1 teaspoon of molasses
PREPARATION:
Cook the semolina in 1 glass of milk and grate the apple well. Then add it to the cooked semolina and cook for 3 minutes. After waiting for a while, mix the food with molasses.