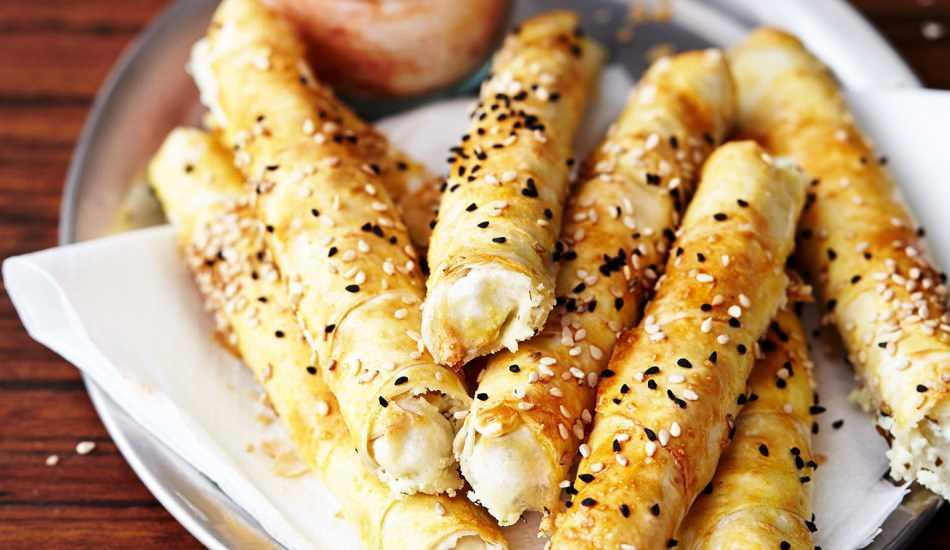 You can try the easy cheese roll pie to throw in your bag when you leave the house or to put healthy food in the children's diets. Cheese roll pastry will be indispensable as it is both easy and takes a short time to cook. Here is the cheese roll pastry recipe…
One of the most delicious pastries that you can serve with breakfast and evening tea, pastry is one of the most preferred recipes by women with its practical preparation. In addition to being prepared quickly, the cheese put into it will first melt on the palate with its fluidity, and then it will create a festive atmosphere in the stomachs. In addition to cheese, spices will add flavor to the pastry with their delicious aromas. Thanks to the egg spread on the dough, crispy pastries will come out of the oven. If you wish, you can mix some yogurt with egg yolk and spread it on the pastry.
PASTRY ROLL WITH CHEESE:
INGREDIENTS
4 pieces of dough
1 tea glass of oil
1 tea glass of milk
1/2 tea glass of water
1 egg white
1/2 tea glass of low-fat feta cheese
1/2 bunch parsley
1 teaspoon red pepper flakes
1 egg yolk
1/2 tea glass sesame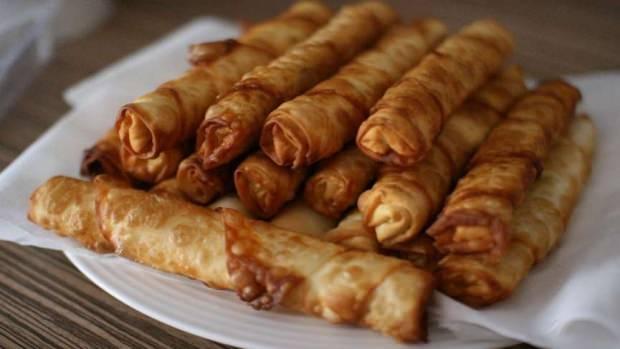 HOW TO WORK
Whisk the oil, milk and egg white well in a bowl. Then finely chop the parsley and mix it with the cheese.
Wet the phyllo with the sauce you prepared and cover half of it. Spread the sauce on the D-shaped phyllo and wrap it in the form of a roll by putting the cheese filling on the wide side.
After dividing into 6 equal parts, bake in the oven at 180 degrees until golden brown by brushing egg and sesame on it.
Bon appetit…