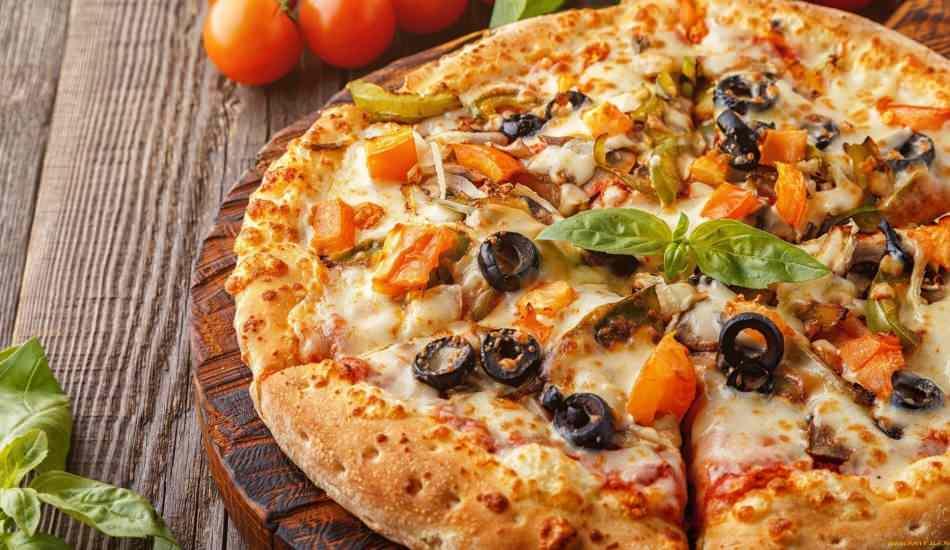 Pizza, which managed to enter the list of the most searched dishes on the search engine Google in 2021, is the reason for the preference of many people due to its taste and satiety. It can be adjusted to taste with the ingredients put in it. So, how to make pizza at home and what are the ingredients needed to make pizza? We offer you a wonderful pizza recipe in the style of mother.
CLICK FOR THE VIDEO OF THE NEWS
There are many chain and boutique pizza shops in the market. What about making pizza at home? Can you say no to a hot, hot pizza, of which you can choose the ingredients to your heart's content, right out of the oven? It is possible to make this delicious taste in our homes with a practical and delicious pizza recipe. The main ingredients of the pizza, on which many ingredients are placed, are mozzarella cheese, sausage, tomato, salami, pepper, olives and corn. The story of the invention of pizza dates back to the war period. According to rumors, pizza emerged when Italian women put the ingredients in their hands on the dough they opened due to lack. Many different varieties have been made in the USA, especially in Italy.
For example, the most popular ingredients can be listed as:
Mozzarella cheese, White cheese, Hot pepper, Corn, Green pepper , Onion,

Black olives, Green olives, Mushrooms, Spicy ground meat, Dried basil, Spinach,

Artichokes , Broccoli, Cube Chicken, Cube Turkey, Tomato, Bacon, Sausage,

Pepperoni (Italian salami), Salami, Cube Sausage, Beef Ham, Sausage,

Tuna, Roasted Red, Pepper, Thyme, Garlic, Jalapeno.
MOTHER-style pizza recipe:
INGREDIENTS
4 glasses of flour
1 teaspoon of olive oil
1 glass of water
1 cup of warm water
10 g yeast
1 teaspoon sugar
1 teaspoon salt
1 teaspoon molasses
tomato puree
grated cheddar
thyme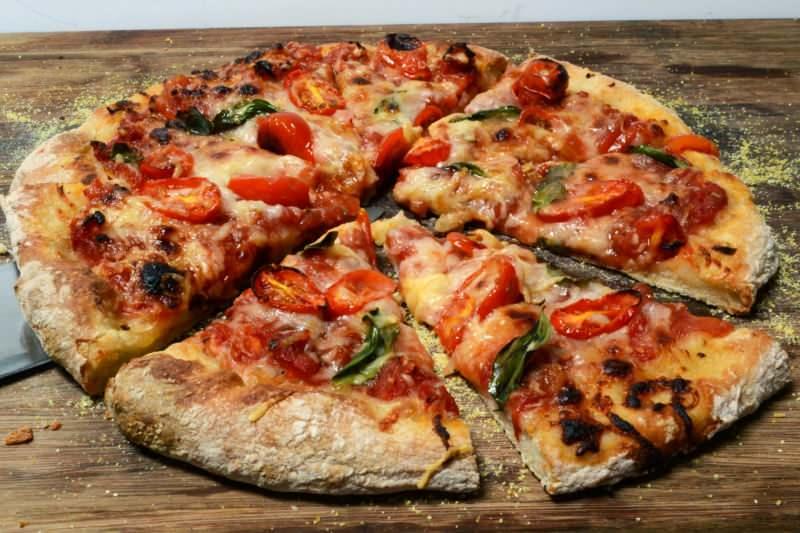 PREPARATION
First sift the flour. Make a well in the middle of the flour, add water, sugar, olive oil, molasses, and leavened water into a dough.
You should add the salt later because the yeast and salt should not come into contact with it.
After kneading the dough for 8-10 minutes in this way, cover it with cling film and let it rest for 2 hours.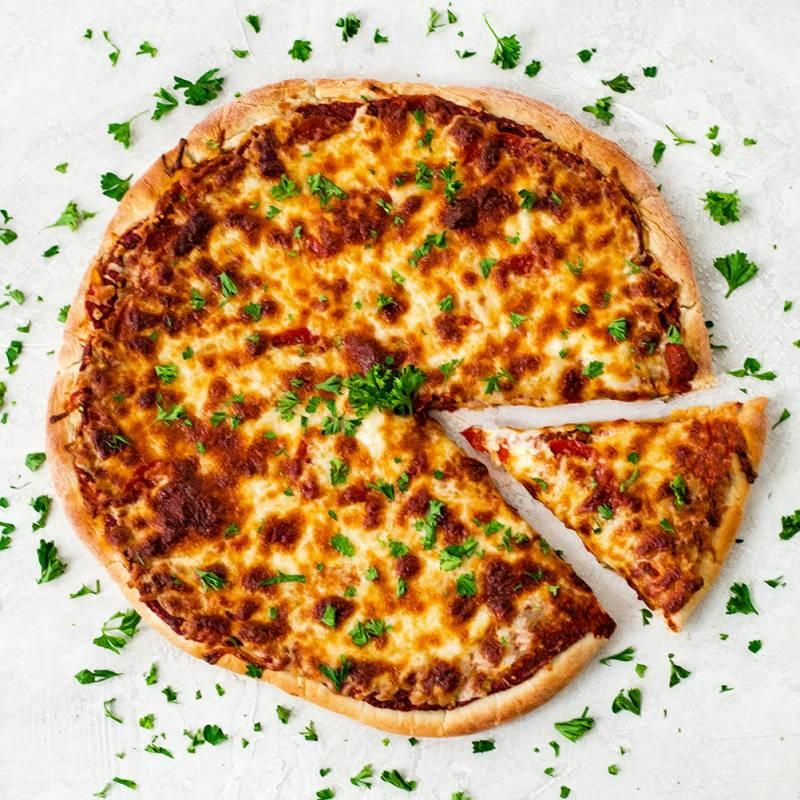 Take the desired size pieces from the dough that you have rested and risen and start rolling out the dough.
First, spread the tomato sauce on the pizza dough you put on the tray.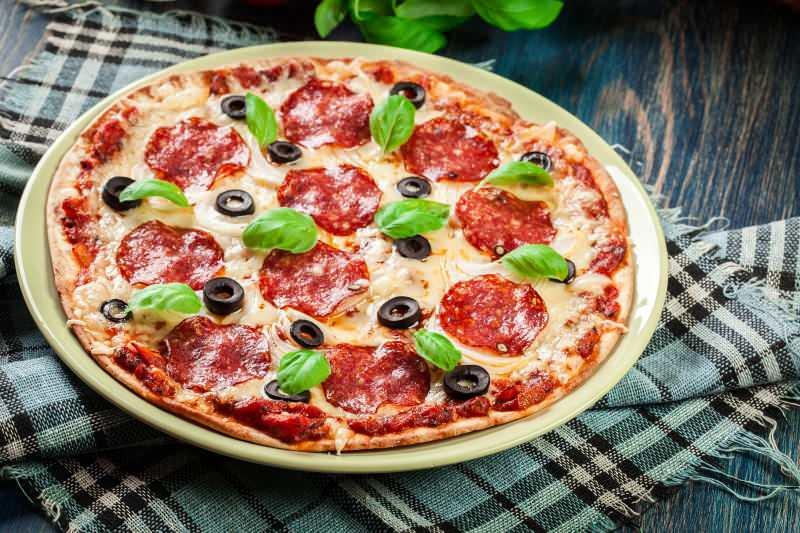 Then place whatever materials you want to put.
Bake in an oven preheated to 200 degrees until the cheese melts and the edges turn brown.
Bon appetit…