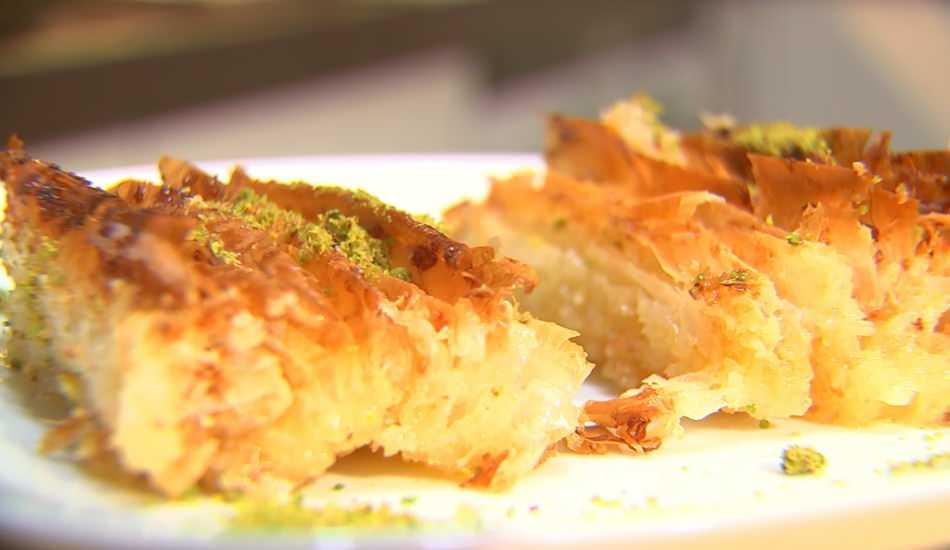 For those who are too lazy to make Baklava, we share with you a crispy and perfect dessert recipe. This flavor, whose name is tulle curtain dessert, comes from Ümmü Tunca. If you want to prepare this dessert, which is very practical and has few ingredients, you can examine our recipe.
CLICK FOR THE VIDEO OF THE NEWS
The semolina tulle curtain dessert, which is a dessert with milk and dough, takes its name from the appearance of tulle curtain in shape. It will amaze anyone who tastes the delicious dessert that you can instantly make to your sudden sweet cravings, your sudden guests and all your loved ones. Ümmü Tunca shares with you the wonderful recipe of a sweet, semolina tulle curtain dessert that will delight the stomach with its appearance and taste.
TULLE CURTAIN DESSERT RECIPE:
INGREDIENTS
1 pack of phyllo dough
1 glass of semolina
2 glasses of hazelnut kernels
for garnishing ground peanuts
oil
For the sauce;
2 eggs
1 glass of milk
1 glass of oil
1 glass of sugar
1 packet of baking powder
For syrup;
3 glasses of sugar
3.5 glasses of water
Lemon juice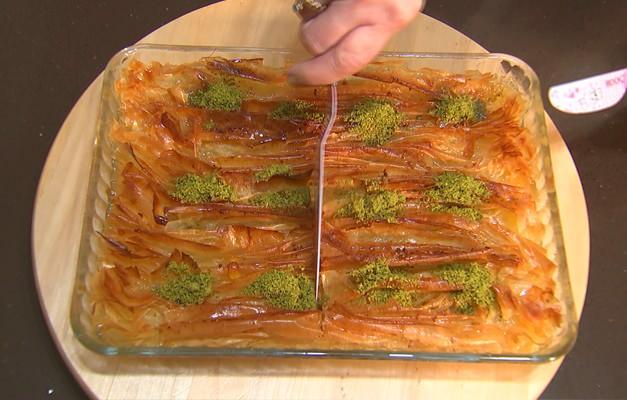 HOW TO WORK
First, the syrup is prepared. Add 3.5 glasses of water to 3 glasses of sugar and boil for 10 minutes.
When it starts to boil, 2 drops of lemon are squeezed and when it boils for 1-2 minutes, the stove is turned off and left to cool.
The tray is lubricated. Baklava phyllo dough is greased with a brush and shrunk by sprinkling with semolina and hazelnut.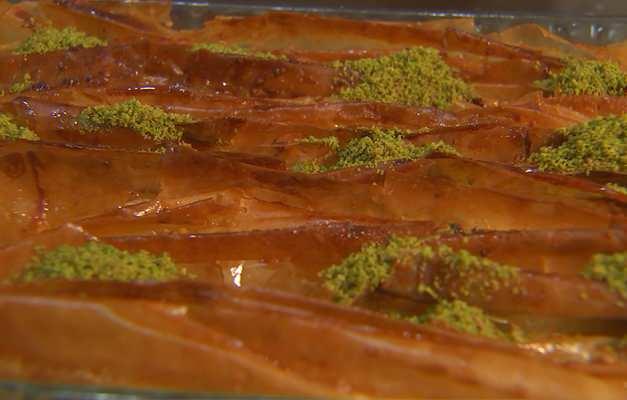 The same process is done for all phyllo dough, so that the tray is full.
Bake in the oven at 180 degrees for 10 minutes. The sauce is prepared until the top is browned.
For Sauce; All the ingredients are mixed and whisked.
The hot tray is taken out of the oven, the sauce is poured on it, and it is baked in the oven again for 5 minutes.
The syrup is poured so that the dessert is hot and the syrup is cold.
After the dessert has taken the syrup and cooled down, it is served by drizzling peanuts and coconut on it.
Bon appetit…