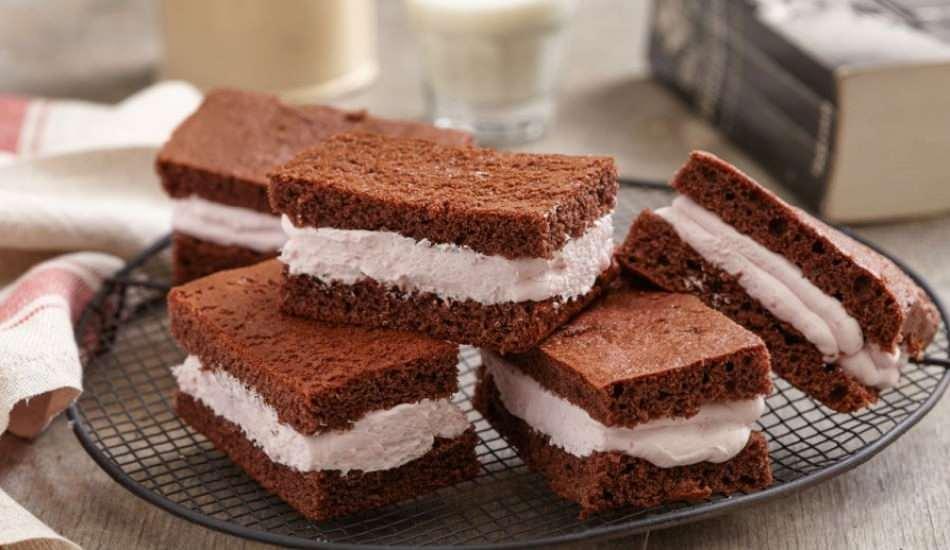 We are giving you the recipe of an easy and delicious milk slice dessert that you can eat with a glass of tea and your child with a glass of milk. The milk slice sold in the markets leaves a mark on the palate with its consistency.
One of the most favorite dessert recipes by children is milk slice. You can try this recipe to make the very popular milk slice at home with its soft and delicious taste. You can make your child smile and make him happy with the milk slices you can make yourself at home. In fact, when you ask him for help while making it, he will like the dessert more. Everyone, big or small, loves the milk slice, which consists of two slices of cocoa cake and cream in between. For your peace of mind, instead of buying it from the market, you can now prepare these delicious flavors at home with the milk slice recipe we have prepared for you.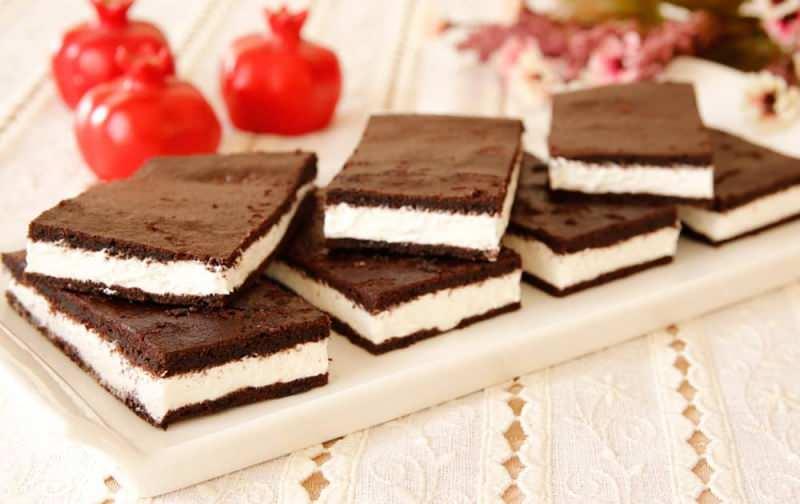 MILK SLICE RECIPE:
INGREDIENTS
4 eggs
1 glass of granulated sugar
1 tea glass of milk
1 tea glass of oil
1.5 glasses of flour
1 packet of baking powder
1 pack of vanilla sugar
2 tablespoons of cocoa
1 pinch of salt
For the cream;
2 packages of cream
2 packages of whipped cream
2 tablespoons of honey
1 teaspoon of lemon juice
For decoration;
Pine nut or coconut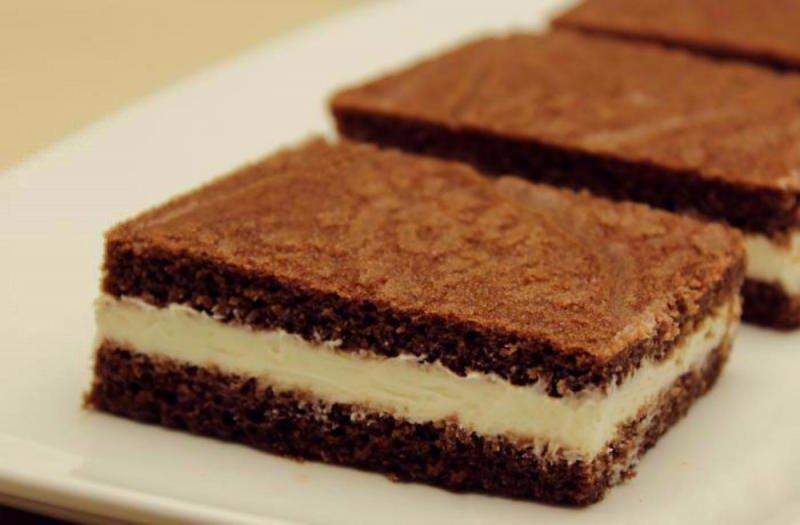 MAKING
Egg separate the yolk and white. Add granulated sugar into the yolk and whisk until creamy. Add milk, oil, flour, baking powder, sugar vanilla and cocoa and mix well.
Mix egg white with salt until it reaches a foamy consistency. Then add it into the cake mix and whisk it from the bottom up with a wooden spoon.
Pour the mixture into a medium baking tray and bake in a preheated 180 degree oven for 20-25 minutes.
Cut the cooled cake into squares. Then cut diagonally to obtain a triangle. Whisk the whipped cream and cream in a large bowl and add the honey and lemon juice. Fill the cream you prepared into the squeezing bag.
Squeeze cream onto a cake and cover with cake. Continue processing until the cakes are finished. Decorate the cream portions of the cake with pistachios or coconut.
Bon appetit…