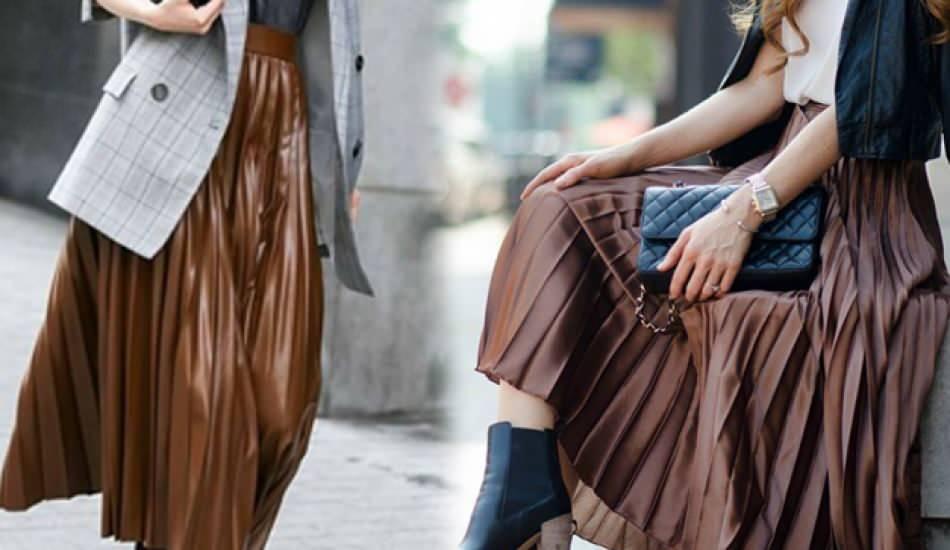 Pleated skirts, one of the most trendy skirt models of the spring season, provide you with a very stylish look with the right combination. So, how to combine pleated skirts? What are the main features that pleated skirts have? Here's all you need to know about pleated skirt fashion!
Skirts, which are an indispensable part of every season, provide the opportunity to create a different aura in those who wear them with different models. However, the most valuable point you need to pay attention to while applying this is to create the right combination. A small accessory, bag, shoes, t-shirt or sweatshirt… The most effective suggestion you should follow is to catch the dynamic-patterned harmony. While creating a comfortable combination with sneakers and summer boots, it is possible to create a cool and stylish atmosphere with high-heeled shoes and steletto models. Pleated skirts are the most preferred skirt type of spring . Different combination styles can be created with a basic sweatshirt, loose shirt or a crop-top piece for pleated skirts:
PLEATED SKIRT COMBIN SUGGESTIONS
There are a few small points to consider when combining pleated skirts. If we pay attention to these, we may combine our skirts better than they are. The first thing you should pay attention to when combining is your body structure.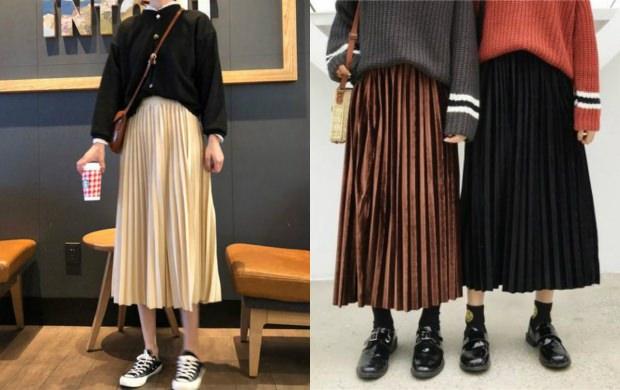 If you are a tall person, you can choose any size for pleated skirts. Likewise, both heeled and sneaker models are ideal for someone with this body structure.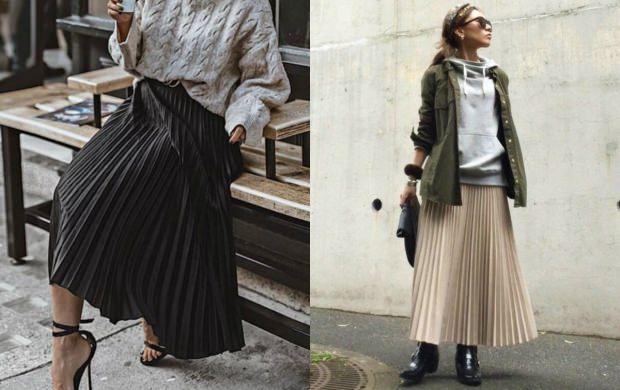 If you have the opposite body structure, stay away from sports shoes and prefer high heels. These shoes make you look taller and reveal your skirt.
Long skirts are among the most popular models in 2020 spring trends. You can get a cool look by keeping a crop top piece or a long printed t-shirt inside. But if you do not want to dress long and want to get a more sporty look, you can choose midi-length pleated skirt models.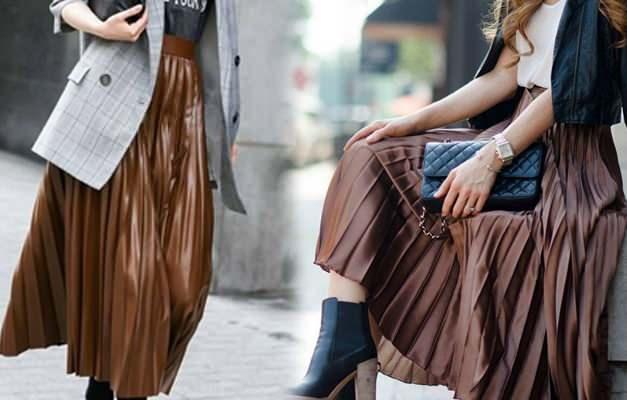 Pleated skirts create an elegant appearance on the wearer. It makes the wearer appear taller and eliminates the appearance of hips. It makes the emphasis on the waist area on the combination. It is a skirt model that can be easily preferred in every field such as invitation and daily life.