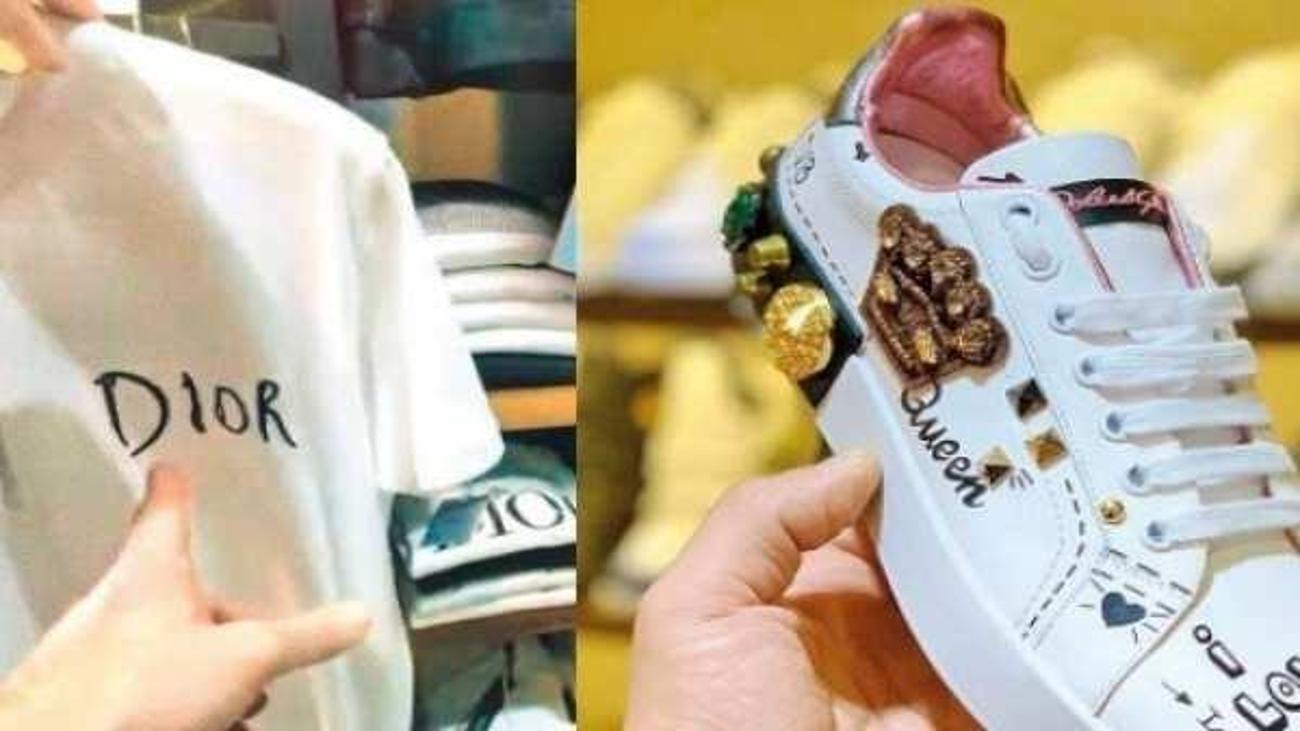 In Merter, which says that it has entered the heart of the imitation market in Turkey, a tragicomic story emerged from the owner of two giant companies that have been doing this business for 20 years: We even supplied products to the Gucci store in Italy. Our products are of better quality than the original."
We entered the heart of the imitation market in Turkey. The owners of two giant companies in Merter, which have been doing this business for 20 years, stunned with a tragicomic story. Stating that they even supply products to the Gucci store in Italy, the owner of the company said, "Our products are of higher quality than the original. We never imitate a Turkish brand. Thousands of tourists come just for shopping from this sector. Even though we are constantly dealing with lawsuits, we are the unseen heroes of the economy!" .
MERTER, LALELİ, OSMANBEY…
The heart of the imitation market; Merter, Laleli and It beats in the Osmanbey triangle. While the production is mainly carried out in Merter, the sales side takes place in Osmanbey, Laleli and the Grand Bazaar. The companies that are called as the big players of the sector also have factories in Hadımköy. Manufacturers of the fake product sector, which has been actively operating for 20 years, show There are two big companies operating in Merter in the imitation sector. The annual exports of these companies exceed 300 million dollars. In addition, their domestic sales are around 800 million TL. The owner of one of the fake production companies, who expressed his views on the subject, "We are the invisible heroes of Turkey" , saying "We pay our taxes until the end. We never imitate Turkish brands. We have customers from all over the world. Arab geography and Nordic countries are our best markets. We trade to Europe with less montane but high profit. Same product, same quality, same brand. Isn't it normal that they prefer us?" used the expressions.
"WE MADE VERSACE BETTER"
Company owner describing an interesting event he experienced said, "While we copy the latest designs of world brands, sometimes we put them on the market by adding a difference. Last year, we decorated a men's coat by Versace with small details. We designed an extra pocket on the back. Again, we produced it under the Versace brand. We also added a floral pattern to the front of the coat. The product was so popular that our customers in the Middle East started to order the product we produced, not the original design. Most people in the country started to wear this coat, it became something like a trend. The sales manager of the Versace store in Dubai Mall reached out to us and said he would sue us. He threatened, but the job was done. We are still selling" , he said.
"I spend half of a month watching fashion shows abroad. We buy the latest designs directly and start production. We work with fabric manufacturers that work with big brands. We produce with zero error from button to sewing. We can copy the design exactly with 3D printers. We have a great team. We watch fashion shows all over the world. Two months ago we bought women's dresses from the Gucci store in Milan. We sewed the barcode number on the sample we purchased onto the imitation product. After 15 days, we wanted to replace the product with the receipt. They thought it was the same product and changed it. Currently, there is the product we produce in Hadımköy in the store in Milan Via Monte Napoleone. We produce at such an advanced level…"