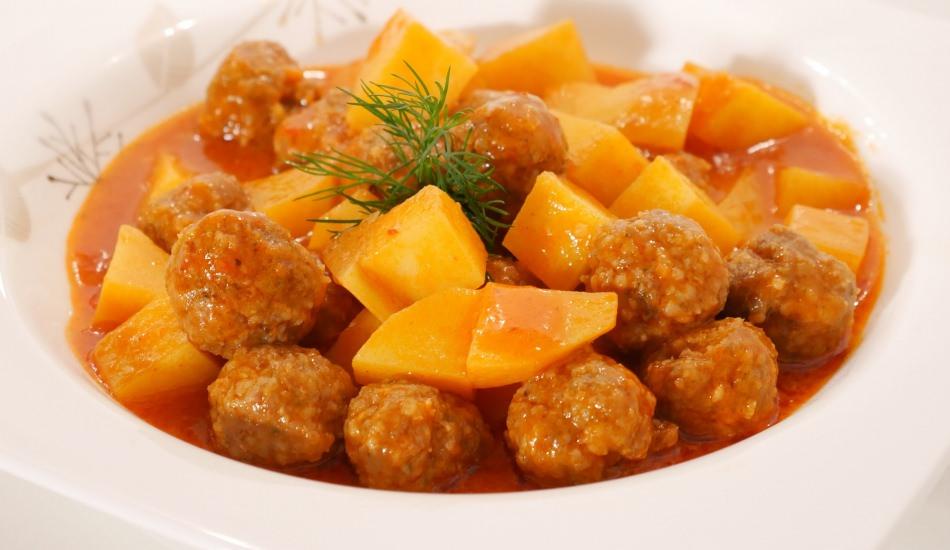 For those who want to prepare a practical and delicious main course for dinner, the recipe for juicy meatballs can be an ideal recipe. For the recipe of juicy meatballs that you can easily make, you can check the recipe below. Juicy meatballs are among the dishes that children will also love. You can easily find practical information in our news.
CLICK FOR THE VIDEO OF THE NEWS
You can make a magnificent presentation with rice, accompanied by delicious juicy meatballs, where both meatballs and potatoes meet together. Juicy meatballs, which can be prepared in 3 different types as bulgur, rice and sour, are rich and satisfying in terms of protein, iron, zinc and folic acid. The biggest problem of this dish, which can turn into a wonderful dinner with a pile of spilled rice, is that it can fall apart while cooking. You can find the easy recipe of juicy meatballs, which is among the delicious recipes of Anatolia, made in restaurants in the recipe we prepared. Our recipe, which will allow you to make juicy meatballs that never fall apart, is in the details of our article.
RECIPE OF JUICE POTATOES WITH MEATBALL FROM NERMIN YAZILITAS:
INGREDIENTS
500 grams of fatty ground beef
1 medium onion
2 cloves of garlic
1 tea glass of breadcrumbs
1 teaspoon of salt
1 teaspoon of chili pepper
1 teaspoon ground red pepper
1 teaspoon black pepper
1 teaspoon cumin
1 kg potato small potatoes or 5 medium potatoes
For sauce;
half tablespoon tomato paste
half tablespoon pepper paste
1 tea glass tomato puree
1 onion
1 capia pepper
1 green pepper
4-5 glasses of hot water
enough salt and pepper
1 pinch of parsley
HOW TO
First of all, we take the meatball ingredients in a bowl and knead them and let them rest in the fridge for half an hour.
We make the rested meatballs ready by rolling them in walnut size.
Next, we peel the potatoes if they are small and make them ready. If they are large potatoes, cut them into 4 or 6 pieces.
We lightly fry the meatballs in a teflon pan. We saute the onions and peppers in the oil from the meatballs in a wok pan, add the tomato paste and tomato puree, add the potatoes, add 4-5 glasses of water and cook for 10 minutes.
Add the fried meatballs on it, sprinkle with salt and pepper and let it cook on medium heat.
Potatoes and meatballs will be cooked in a short time as they are fried. Let's add parsley last and serve.
EASY MEATBALL RECIPE:
INGREDIENTS
250 – 300 grams of minced meat
1 onion
1-2 cloves of garlic
1 tea glass of bulgur with meatballs
1 egg
Salt, black pepper, cumin, red pepper flakes
A pinch of parsley
2 diced potatoes
1 spoon of pepper paste
1 spoon of tomato paste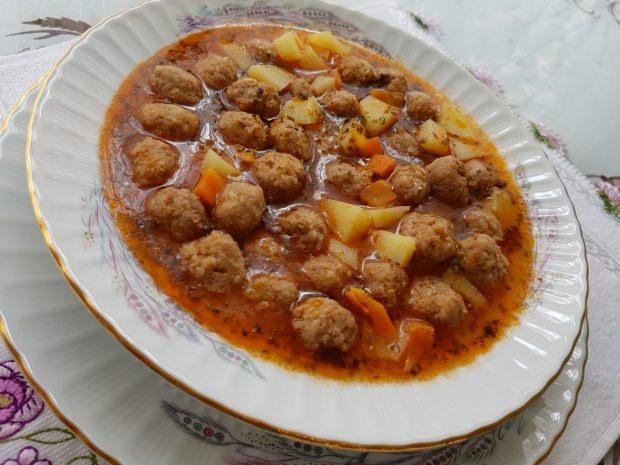 HOW TO
Put all the ingredients, first half of the bulgur, into a bowl and knead well. Then continue pouring the bulgur until it thickens.
Make hazelnut-sized meatballs and transfer them into the floured tray.
Then put the onions in a large saucepan and fry them well in oil.
After sautéing for 2-3 minutes, add tomato paste, salt and diced potatoes and mix for 2 minutes.
Then add hot water and cook for 10 minutes.
Throw the floured meatballs on the cooked potatoes.
Cook well by closing the lid of the pot.
You can serve it by sprinkling thyme on it.
Bon appetit…