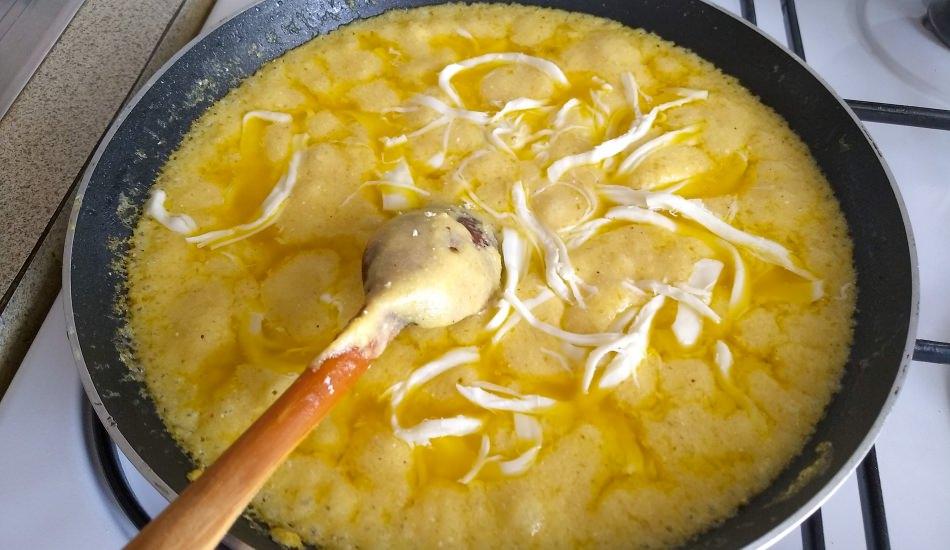 One of the indispensable flavors of your Black Sea cuisine, muhlama (kuymak) is one of the most special dishes worth tasting. Even though the muhlamas taken in front of the scenery with the elongated cheese are enviable, those who are on a diet will not be deprived of muhlama with the appropriate recipe! How to make kuymak (muhlama) at home? The recipe for muhlama that does not gain weight, what are the tricks of muhlama at home? Making Light (low calorie) kuymak…
Kuymak, one of the delicious tastes where butter, corn flour and cheese come together, is the crown jewel of the Black Sea cuisine. Muhlama, also known as 'Kuymak' , with its pleasant taste on the palate, is enough to satisfy everyone's eyes with its mihlama, cheese that is made not only in the Black Sea Region but also in all regions. Mehlama with plenty of cheese and butter continues to conquer hearts when it is made in accordance with the procedure. Muhlama, which appeals to the palate of many of us with its oil and cheese that gets longer and longer, causes confusion for people who want to lose weight on a diet because it is an indispensable flavor. Dietitians, who do not want to be deprived of this flavor, look for a lower calorie muhlama recipe as they will be worried about whether they will gain weight or not. So, does it make you gain weight? How many calories in mihlama (kuymak)? How to make light setting at home? Here's how to make douching that doesn't make you gain weight without butter…
HOW TO MAKE MUHLAMA WITHOUT CALORIES? DIET RECIPE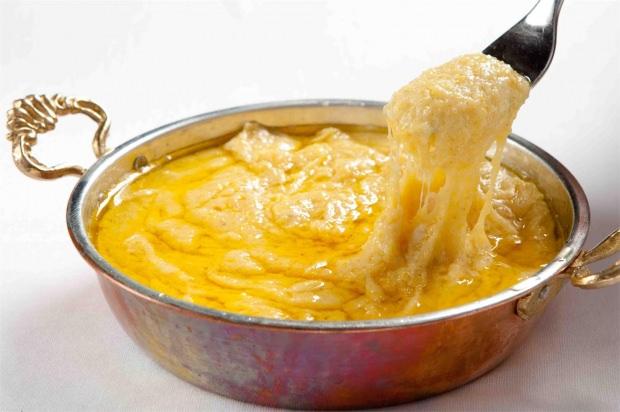 RECIPE
INGREDIENTS:
– 3 tablespoons of corn flour
– Cheese
– Salt
– Water
PREPARATION:
To prepare the light setting, first, let's put our cornmeal in the pot. After roasting the corn flour, add water according to its consistency. After mixing until the lump is gone, add the string cheese and continue mixing it slowly. Sprinkle a small amount of salt. Mihlama will be ready to eat after bubbling.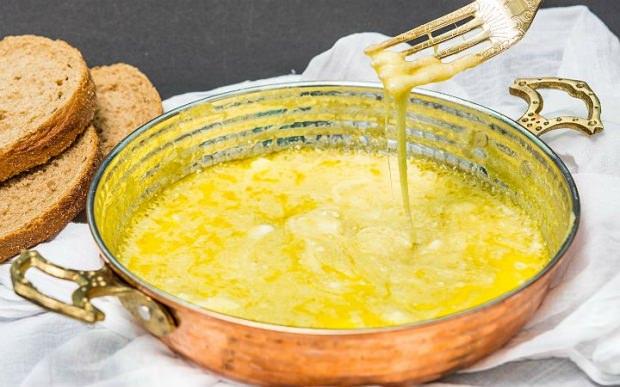 TIPS FOR ENHANCEMENT! WHAT ARE THE METHODS TO MAKE MUHLAMA BEAUTIFUL?
You should preheat the pan for the muhlama you will make in a copper pan. You can pour milk instead of water to get a soft taste. If you don't have the original cheese of the kuymak for a Black Sea style muhlama, you can also make it with cheddar or other meltable cheeses. You should adjust the amount of salt according to the saltiness of the cheese. You should roast your cornmeal thoroughly until its color turns slightly.
If corn flour is to be preferred for setting, you should use finely ground corn flour.
but we specifically mention it when buying. I especially use finely ground cornmeal, as I don't like it to be so crunchy, but you can also use home-made cornmeal.
Calorie and nutritional values ​​of 120 grams of setting:
3% Carbohydrate
16% Protein
81% Fat
25 grams of white bread average 60 kcal
1 medium portion of muhlama 489 kcal.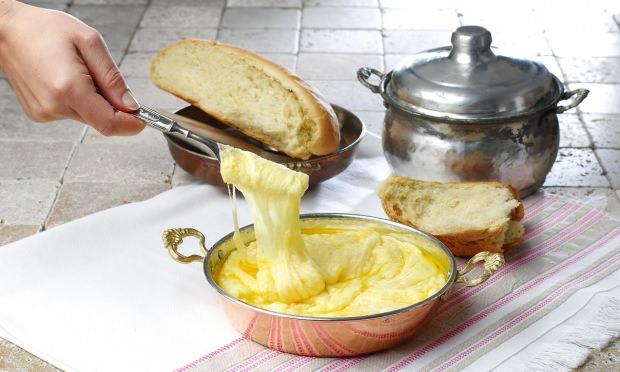 1 DOES PORTION MILL LOSE WEIGHT?
If you are afraid that you will gain weight after eating the setting, the calorie value of which can vary depending on the ingredients added, you can burn the calories you take with some methods to relax you. You can burn about 225 kcal with 37 minutes of walking, 17 minutes of running, 32 minutes of cycling, and 22 minutes of swimming.